Danielle Rennard– Culture Editor
With Thanksgiving around the corner, it's that time of year to become excited to indulge in amazing homemade delicacies and enjoy a relaxing break without the stress of any exams or assignments. Here is a recipe for an easy yet delicious dessert that is sure to hold you over during your anticipation for Turkey Day.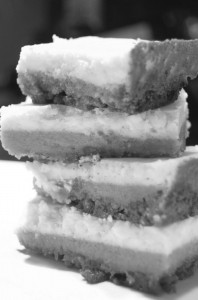 Ingredients:
2 medium sweet potatoes (1 1/2 pounds total)
18 graham crackers (9 ounces total)
1 cup sugar, divided
1 stick plus 3 tablespoons unsalted butter, melted, divided
Fine salt
1 1/2 cups ricotta
1/2 cup low-fat plain Greek yogurt
4 large eggs
Lightly sweetened whipped cream, for serving
Directions:
1)Preheat oven to 375 degrees. Bake sweet potatoes until tender for about 1 hour. Remove from oven and let cool slightly. Next, remove skins and mash potatoes with a fork. (You should have 1 1/2 cups.)
2) In a food processor, pulse graham crackers until finely ground. (You should have about 2 1/4 cups.) Or, you could manually mash the graham crackers. Add 1/3 cup sugar, 1 stick butter and 1/4 teaspoon salt and pulse until combined. Firmly press mixture into a 9-by-13-inch baking dish. Bake until crust is dry and set for about 12 minutes. Remove from oven and reduce temperature to 325 degrees.
3) Next, combine the mashed sweet potatoes, ricotta, yogurt, eggs, 1/4 teaspoon salt and remaining 3 tablespoons butter and 2/3 cup sugar. Pour into crust and bake for about 30 to 35 minutes. Let cool for 30 minutes, then refrigerate until cold for around 1 hour (or overnight). Cut into squares and top with whipped cream.