Hannah Griesel, Staff Writer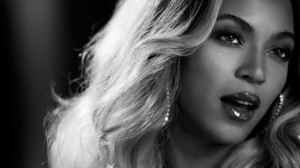 On December 13, 2013, music fans got the surprise of their lives when news quickly spread on the Internet of a sudden Beyonce album release. Despite her 2013 Super Bowl performance and the Mrs. Carter Show world tour, the pop superstar had not released an album since 2011's "4." With no promotion, no leaks and no hints, Beyonce's self-titled fifth album was quietly released on iTunes at midnight and lucky browsers were the first to notice. Making the release all the more spectacular were the 17 music videos that accompanied the 14 songs. This feat quickly guided the album to be nicknamed The Visual Album.
At 32 years old, Beyonce is already a veteran of the music industry. She started performing with her first girl group, Girl's Tyme when she was only eight and got her big break in 1999 with Destiny Child's hit "Bills, Bills, Bills." Since she began her solo career in 2003 with "Dangerously In Love," Beyonce has managed to create numerous hits. She is one of the best-selling music artists of all time, having sold over 178 million records throughout her entire career.
On "BEYONCE," she reminds listeners of how far she's come in "***Flawless," which opens with a sample of Girl's Tyme being announced on Star Search. She confidently sings and raps about how hard she's worked to be where she is and how others need to respect her, as they are entering a world she dominates. The song ends with the announcement of Girl's Tyme's loss on the show, proving her point of how much effort she's put in to the business.
Beyonce sounds very confident and sure of herself all throughout the album in a way that's different than her past releases. She's no longer playing a character, as she was through her alter-ego in the past. A theme that runs throughout a lot of this album is a focus on very graphic, sexual lyrics delivered in a matter-of-fact way. According to Billboard's track-by-track review, "If there's a recurring theme to this album, it's that being happily married … takes a lot of work – but also lots and lots of sex."
The album's second single, "Drunk in Love," features her husband Jay-Z, and together they compare their wild sex life to being intoxicated. The album reaches raunchier moments than Beyonce's music ever has before, as well as more honest emotional points, particularly on the album's last two songs. In "Heaven," Beyonce discusses her miscarriage. This leads into "Blue" where she sings about all the love that she has for her daughter. Blue Ivy, who speaks a few lyrics, is also featured, providing a personal element.
The album has been applauded by critics for being more cohesive and thematically linked than past works. "BEYONCE" feels full of what the woman herself wanted to put out, as opposed to what the radio will want to play. In "Haunted," she raps, "Soul not for sale/Probably won't make no money off this/Oh well," showing she's aware that her songs won't reach "Single Ladies" or "Irreplaceable" success, but she's staying true to herself. Thankfully, Beyonce has some good taste.