Marielle Genovesi – Culture Editor

Sagittarius: Standing under the mistletoe all night still won't get you a kiss this holiday season.
Capricorn: Santa told me you've been so naughty this year that he won't even be giving you coal.
Aquarius: You're so hot and steamy in bed, one could compare you to a  Gingerbread Latte.
Pisces: Just STOP with the Christmas music, for the love of God. We all know you have the hots for Mariah Carey…don't we all?
Aries: I saw you struttin' your stuff across campus, but did you know you had a hot chocolate mustache?  Rumor is that those are in fashion though, so no worries…I guess.
 
Taurus: I know  you are genuinely going to try to study this week, but we all know you will probably be at the bar every night. It's the thought that counts.
Gemini: At least if you fail all your finals, you'll get to go home? And if that's not a positive then there's always a chance of an escape on the back of Rudolph.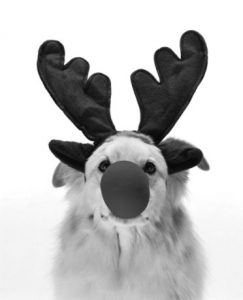 Cancer: On the fifth day of finals your professor will give to you…one more shiny "F."
 
Leo: This week you will not only be nailed with end of the semester assignments, but also with a number of snowballs. If I were you, I would keep a look out for the culprit (It's not me.)
Virgo: The only "Ho Ho Ho" at this year's Christmas party will be the gravely chuckle of that crotchety old guy Bob, so there's no need to dress to impress.
 
Libra: You're so stressed for finals this semester that every time you enter Milne Library your tear ducts automatically engage. If I were you, I would pretend you're heartbroken for pity points.
Scorpio: You make me sick with all this "spreading Christmas cheer" crap. Like, what's the big deal? Your spirit reindeer is Prancer, because obviously you love to prance to the bars.