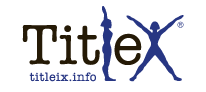 Kaylyn Boccia, Staff Writer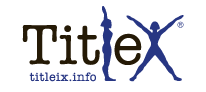 "No person in the United States shall, on the basis of sex, be excluded from participation in, be denied the benefits of, or be subjected to discrimination under any education program or activity receiving federal financial assistance…" Without the passing of these words 41 years ago, women's lives would not be the same today. This amendment, called Title IX, was passed in 1972, giving women equal rights in all schools, specifically the area of athletics.
Today it is normal to see representation of both women's and men's teams for each sport, in all schools, as well as professionally, but that was not always the case. Before the signing of Title IX by Richard Nixon, women had many different rules than men that they were required to follow, as well as many sports they couldn't participate in.
Women's athletic scholarships did not exist before this amendment. In 1973, the University of Miami awarded the first athletic scholarships to a woman. Today, college women receive about one-third of all athletic scholarship dollars. Currently, more than 100,000 women are a part of intercollegiate athletics, which is an indescribable increase since 1972. Also in 1972, only 7.5 percent of women were high school athletes. Just over 20 years later in 1996, that number had increased to about 39 percent. This growth in women's athletics invalidated the fundamental belief that women weren't interested in, or could ever play sports. Initially there was a fear that the passing of Title IX would affect men's athletics. Because of this, some looked for ways to limit the impact of this amendment. However, these skeptics eventually were not able to stop the inevitable, and women began to gain equal representation in athletics.
Talented females such as Danica Patrick, Martina Navratilova, Lisa Leslie and Mia Hamm would not be who they are today without Title IX. These women, as well as many others, are able to showcase their talent, and make a living off of it, just like men have been doing for so long. Along with professional athletics, women are also represented in the Olympics. In 1984 Cheryl Miller, a member of the Olympic basketball team, after winning a gold medal said, "Without Title IX, I'd be nowhere."
Almost all professional athletes begin their careers as young children and continue through college. During these years, their talents are perfected and their love for the sport ingrained. Without the ability to play sports in college, and receive scholarships, women would not be able to have such successful careers in athletics, or just simply enjoy a sport they love competitively.
Here at SUNY Oneonta we currently have ten women's athletic teams, all of which are taken seriously and recognized as equally as our male sports teams. Because of Title IX, females attending Oneonta, as well as other universities and schools, no longer have to suffer financial inequality to men, nor can they be denied the right to strive in athletics strictly because of their gender. Today when it comes to sports media coverage, such as ESPN, MSG and NBC sports, males still dominate, which is mostly related to demographic factors. However, with continued changes always in our future, the world of sports media coverage may too one day transform.