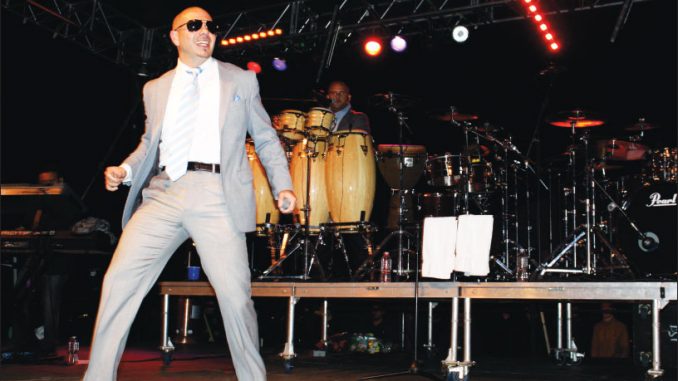 Ari Saati, Editor-in-Chief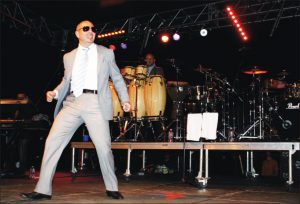 OH-Fest 8's lineup has been officially released, including headlining performances from The Ready Set and Outasight, as well as a still undetermined cover band and local act to be chosen via a battle of bands. This year's joint SUNY Oneonta and Hartwick-curated concert is set to return to Neahwa park with free admission, after last year's performances from Mac Miller and Girl Talk, both of which were held on Oneonta's campus and had charged for admission.
Following Pitbull's performance at 2011's OH-Fest 6, city officials mandated the concert be moved from the downtown venue, citing a lack of security and inappropriate content. "This year especially we wanted to be super careful, for the future of OH-Fest, if we want to keep it downtown we can't start off with an artist that the city can close down. Pitbull was controversial, we didn't want to put another artist out there who the city could deem controversial in the future. which is why we were extremely careful this year," said MaryBeth Carswell, President of Student Association Activities Council (SAAC).
In an effort to bring the concert back to Neahwa park and include city officials in the booking of the performer, two city council members have been added to the selection committee, which is comprised of SUNY Oneonta's SAAC and Hartwick College's Hartwick Campus Activities Board (HCAB). The council members don't vote, but their inclusion was crucial in recognizing the city's voice in planning an event that has increasingly become as much a part of the larger community as the colleges.
"Pitbull did a perfectly clean show, but the fact is that when you don't have people in the room, it's easy to mistrust each other. So having the council members there, they don't get a say, but they get to see how seriously [SAAC and HCAB] takes it in making a decision. If they had been in the room two years ago, we might not have had the same issues," said Bill Harcleroad, Director of Campus Activities and SAAC advisor.
Privately hired security for this year's performance will also be mandated in the agreement, an expense that will be carried by Main Street Oneonta, which is a collection of Oneonta's small businesses. The security will work with the Oneonta Police Department (OPD), allowing local officials to respond to calls throughout the city: "It appears that the event, which began several years ago as a community wide event in the downtown area and park, has turned into a city-wide block party in that there are huge parties all throughout the residential area starting early in the day and extending into the evening…We were stretched to the limit," Lt. Dennis Nayor of OPD told the Daily Star after OH-Fest 6.
The announcement of this year's main performers was initially released on the The Ready Set's website while Hartwick was on break, forcing SAAC to remain quiet regarding the announcement until the college resumed classes on February 11. Social media gave voice to both student bodies in unprecedented ways following the premature release, most notably SUNY Oneonta sophomore, Chris Herb's petition "SUNY Oneonta SAAC and Hartwick College: Do not have The Ready Set perform at OH-Fest."
The online petition received over 800 signatures before Herb voluntarily took it down: "Many people weren't happy, so I just figured I'd start this, but I never expected it to get to the point that it did," said Herbs. "There might be a flaw in the selection process if in just under 24 hours you have 800 people showing their displeasure with the selection."
SAAC and HCAB use an open-response voting system, in which students aren't given a limited list to pick from, but can recommend any artist for the annual spring festival. "I think the open list idea has proven itself here, look who we've had. We've had B.O.B, we've had Pitbull, we've had Lupe Fiasco, Mac Miller…We have to take our list and match it up with Hartwick's list, which are very different, our student bodies are so different it's crazy. So when we do find a commonality with someone like The Ready Set, we have to go with that," said Hacleroad.
OH-Fest 8's return to Neahwa Park is set to take place on Saturday, April 27.
The Ready Set's "Love like Woe"

Outasight's "Tonight is the Night"