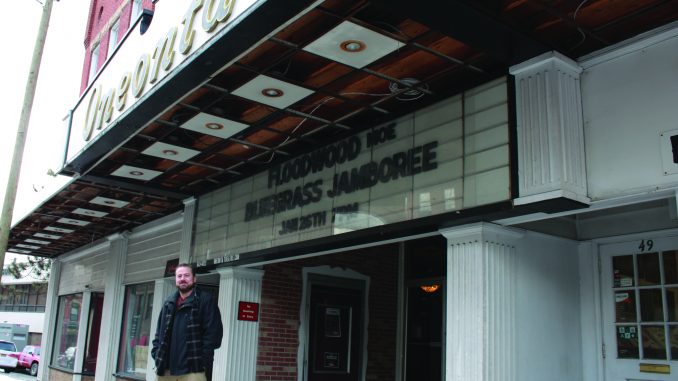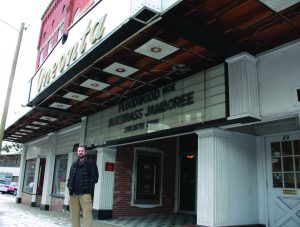 Alex Fredkin, Arts Editor
The Oneonta Theatre has officially opened its doors again to the public. After closing in December, it is ready to start a new chapter in the institution's 116 year history.
The theatre is now transitioning from a for-profit organization to a nonprofit. It is partnering with "Friends of the Oneonta Theatre," a nonprofit that has been around since before current owner, Tom Cormier, took over and is made up entirely of local residents.
With help from "Friends," the theatre will be able to raise funds from a much wider span of sources than before. The President of the organization, Patrice Macaluso, is also the head of the Theater Department at SUNY Oneonta. She plans on helping to expand the types of events that are put on at the Oneonta Theatre. The extra money from these get reinvested back into the organization. She goes on to suggest "a fundraiser to underwrite a student film series or student concert series," and performances such as "the fashion show" can work as well.
The "Friends"' involvement hopes to supplement the business and make operation easier. "Tom shouldn't have to think about anything other than operating the theatre. We the 'Friends' are earning the income he can't earn." This group can help with outreach to different town organizations as well as to student clubs, which can all get involved to utilize the theatre.
The theatre came under ownership of Cormier in 2009. At that time it was an abandoned building suffering from water and mold damage, along with animal infestation. With help from Cormier as well as students, residents and volunteers working long days and nights, the theatre slowly recovered. A year later in 2010 it was ready for the public again.
From 2010 to 2012 the theatre operated successfully, but did not enjoy the profits it needed to stay afloat. "This place is 27,000 square feet, costs thousands to heat…and has 50,000 watts of lighting… There's a huge amount of expense here, making sure we get the right shows and enough return is a big deal."
Cormier is focusing his attention on entertaining and moving forward with a new business model. "What we've decided is we are looking at a once a week scenario with a good show each week… Staying open for three to four shows weekly with a full-time staff is simply not happening anymore."
He is prepared to diversify the types of events that the Oneonta Theatre can be utilized for, and is hoping to partner with any of the student groups on campus who have ideas of an event that they could put on there. "I definitely want to make a connection with the different college groups, fraternities, things like that… I really want to sit down with each one and find out what they want to do with the theatre."
Cormier is hoping to incorporate students' creativity, recognizing that there is a collection of students on campus as well as residents in town who can effectively use the venue. "As I look at [Oneonta], there are several different communities here. I think finding a way to make something happen for each of these groups, on a rotating basis, is the way to keep this place alive."
Students on campus are eager to see shows again and get back to the theatre. "There aren't too many places in town where you can see talented, legitimate bands perform in a great venue, without the big band price," said SUNY Oneonta junior, Nick Shaw.
A few concerts are already booked for the theatre, with more to come. Local favorites Jimkata are playing on March 9, and the iconic George Thorogood and the Destroyers are coming to town on March 23.