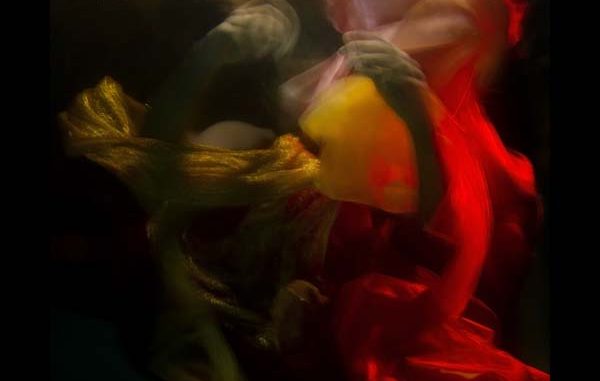 Need a new artist to listen to during those solitary hours of the night, after midnight until whenever you surrender to sleep? Something to ease your mind as it wanders into the depths of itself and reaches for the stars? Flying Lotus is your answer. Flying Lotus is electronic music, but don't think anything close to Skrillex or Deadmau5. His style is closer to jazz and psychedelia than anything created from the inbreeding of computers or epic Transformer battles. Imagine some computer wizard who has just ingested large amounts of acid and then proceeded to cast colorful drug-induced spells on his instrument.
The name on Flying Lotus' birth certificate is Steven Ellison, and he comes from an impressive musical pedigree. He is the great-nephew of famous jazz pianist Alice Coltrane, and her husband (the even more famous) jazz saxophonist John Coltrane. Ellison has a diverse history as well. He has produced a lot of the bumper music for adult swim cartoons. You know those trippy interludes as the show goes to commercial break? He does the music for some of those.
Flying Lotus' latest album "Until the Quiet Comes" continues his tradition of creating indescribable music that can lead the listener on countless sorts of fantastical adventures. As Finn and Jake of Cartoon Network fame would say "It's Adventure Time!"
The album has no recognizable single; every song runs into the other in a circuitous loop. A music video has been made for the third track "Tiny Tortures" featuring actor Elijah Wood of all things. This song starts off with eerie percussion that leads its way to electronically sampled drum sounds that breeze in and out of constant time. Melodic guitar flows throughout the background of the track, flirting with the listener but never staying in the same place for too long. Another guitar melody with Middle Eastern influences meshes well with this piece, giving a very relaxing vibe. As the music video suggests, this song can be imagined as being the soundtrack to your dreams.
Another song of note "Putty Boy Strut" has the most consistent rhythm of any track and starts off with a steady quarter note clap amidst a catchy high end synth line. Effects laden vocals reveal themselves later on, adding a colorful palette to the ensemble.
Continuing his penchant for the otherworldly, Flying Lotus' album has some surprisingly impressive guest appearances. "See Thru To U" features vocals from known R&B artist Erykah Badu, while "Electric Candyman" features none other than Thom Yorke of Radiohead.
Adding to the ethereal and transient nature of the album, it clocks in at a short run time of just over 45 minutes, even though there are 18 tracks in total. The abundance of one and two minute songs allows this work to flow together nicely and continue an atmospheric blend of satisfying and complicated tunes. It also is a nice feature because it allows the album to be easily consumed in one sitting, allowing for a soothing experience in its entirety. Next time you are casually surfing the web at three in the morning (which will probably be later tonight) put on "Until the Quiet Comes." This spaceship of an album will aid you on your journey until you peacefully fall asleep, as the album's title kindly suggests.