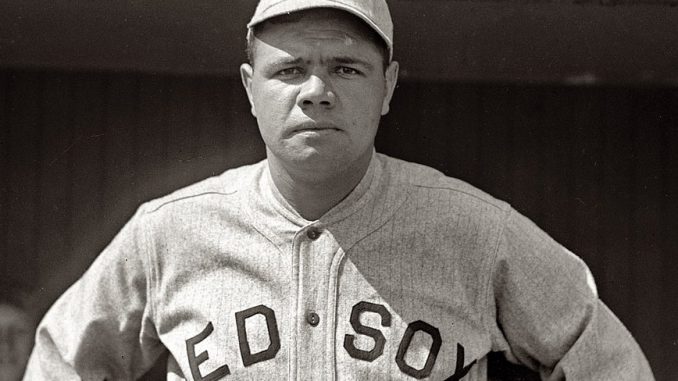 Justin Lovell, Sports Editor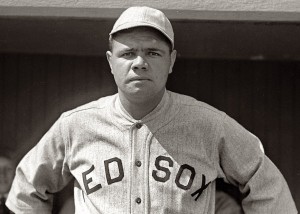 What if Babe Ruth had never been sold from the Boston Red Sox? Not only is this question the What If of the week, but one of the biggest questions in sports history. Ruth is widely regarded as the greatest baseball player ever. He started his career in 1914 with the Red Sox, where he helped them win the World Series three times in his short five-year tenure with the team. Following the 1919 season, after a contract dispute with the Red Sox owner, Ruth was sold to the New York Yankees, the arch rival of the Red Sox. Following that deal, the Great Bambino went on to crush all the records, most notably the home-run record, as well as help the Yankees win four World Series during his time there. On the flip side, the Red Sox from 1918 until 2004, never won another World Series, in which that time period of failure became know as the curse of the Bambino. Baseball fans know the history behind the Red Sox and Yankees' rivalry, but what if Ruth had never joined the Yankees?
Following the 1919 season, Ruth and Red Sox management work out their differences and come to terms that make Ruth the highest paid player in baseball. As the anchor of the Red Sox as both a pitcher and right fielder, Ruth becomes a two-way legend in Beantown. Even though Ruth has home run smashing power, the Sox use him as a power pitcher and as a result, Ruth not only goes down as one of the best hitters ever but a fantastic pitcher as well. With his size and durability, Ruth for the early part continues his pitching dominance, while playing the field when needed. However, the Red Sox finally decide to give him a chance to play the field, and Ruth makes it worthwhile. At age 28, he becomes a full-time hitter much later on, meaning he doesn't approach the 714 home runs he hit in real life, but instead finishes with 550.
Red Sox fans do not care though because of the dominance of Ruth, he helps them win the World Series five more times before he retires and is remembered for what he did for the team. As a result, the Yankees struggle to establish the pedigree of success they have had in real life without Ruth and come nowhere close to their 27 championships. Red Sox fans rejoice as there is no curse of the Bambino and history is forever changed.