Adam Lis, Columnist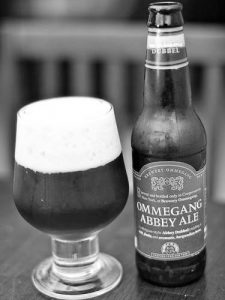 Beer! Some people love it. The East Coast is known for it. Pennsylvania's own Yuengling is America's oldest brewery. Rolling Rock is another "big name beer" from the Keystone State, but what about the Empire State?
Did you know that there is a brewery just 20 minutes away from this city? Along with the Baseball Hall of Fame, Ommegang brewery is famous for being the pride of Cooperstown. I must say that their beer is something to be proud of. The Rare Vos is arguably one of the best ambers around. Ommegang.com states that Ommegang Brewery was built in 1997 resides on 136 acres of land in the cozy community in Cooperstown. Their beer lists not only includes The Rare Vos but also BPA (Belgian Pale Ale) Witte (wheat style pale ale) Hennepin (lots of hopps and rich flavor) Abbey Ale (rich and fruity burgundy ale) and of course to top it off, The Three Philosophers (very rich in flavor cherry flavored ale). These beers can all be found at local supermarkets along with the Hometown Deli on Spruce Street.
Moving east to the Albany area we find ourselves in my hometown of Troy, NY where Browns Brewery rules the roost. This homegrown beer right on the River pump station, plays home to the Oatmeal Stout with its rich dark flavor which is great for those who love Guinness. The Cherry Raspberry Ale is probably the most popular among Brown's patron which acquires a similar, if not better, taste than Samuel Adams' Cherry Wheat. Topping it off is the seasonal Hefeinweizen which is the beer of the summer in the Collar City. Its delicious wheat flavor and rich hopps is consumed by many over the seasonal months.
Moving on to Central New York, the two popular breweries in Utica are Utica Club and Saranac, which both cater to the good folks in the 315. Utica Club is the first beer after prohibition and can be found all over the area. It's your lower end beer at a good price. Some say that it replaced Pabst Blue Ribbon as the really cheap beer. Saranac is the higher end beer of Central New York. With its rich flavorful beer and many seasonal editions it's great for the drinker who is adventurous. Take a look at Saranac.com to see over 20 seasonal beers offered by the brewery. Finally we have Western New York's own Genesee Brewery. Genesee Beer and Genesee Cream Ale can be found at many college parties around New York mainly because of the price of the beer. According to Geneseebeer.com, "The company was founded in 1878, The Genesee Brewing Company, based in Rochester, New York, is one of the largest and oldest continually operating breweries in the United States." I can't say Genny is a great beer but it surely is good for its price. So there you have it folks. For all my fellow beer lovers don't be afraid to try any of these beers I'm sure you will find at least one that you like. Check out the breweries mentioned here for more enjoyable beers.
Ommengang.com
Saranac.com
Brownsbrewing.com
Geneseebeer.com