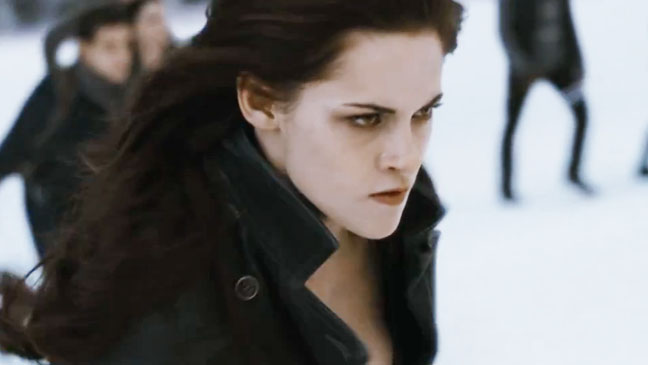 Kaylyn Boccia, Staff Writer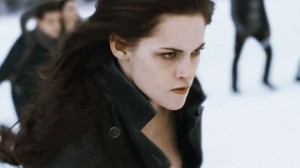 It's the end of an era and a bittersweet day for every "Twihard" around the world. "Breaking Dawn Part II" is finally in theaters, and does not seem to disappoint fans. This movie has been the most anticipated of all five thus far, as Bella Cullen's (Kristen Stewart) life as a vampire with a child, Renesmee (Mackenzie Foy), is what everyone has been waiting for. It is like "Breaking Dawn I" never ended, as the camera focuses on Bella's red, "new born" eyes in the opening scene of "Breaking Dawn II," picking up exactly where part one ended and immediately re-engaging the audience.
Bella awakes to a whole new life of immortality, sleepless nights, the support from her always-disapproving best friend Jacob (Taylor Lautner), and a severe thirst for blood. Bella's first embrace with her husband Edward Cullen (Robert Pattinson) is unique because they are finally the same cool temperature. But the happiness doesn't last long as Bella quickly finds out that Jacob's protectiveness of Renesmee is due to the fact that he imprinted on her. This news does not sit well with Bella, and she uses her newfound strength against Jacob, while Edward stands by laughing, hoping this would one day come. This scene is one of the more comical of the film.
Kristen Stewart's acting is noteworthy in this final movie, as she seems to have made a distinct improvement and fully takes on her role as a vampire who possesses a desirable power. The use of graphics in both the opening and closing scenes are beautifully and creatively depicted.
After a few laughs, the drama continues as a member of the Denali coven, Irina, who has recently joined the Volturi and become a traitor, reports Renesmee as an immortal child and a severe threat to their kind. What they do not know is that Renesmee is not immortal, but half human/half vampire, being conceived before Bella was turned into a "newborn."
In an attempt to convince the Volturi that Renesmee does not pose a threat, the Cullens and their allies approach the Volturi in the most memorable and shocking, yet thrilling scene of the movie.
This is a great ending to "Breaking Dawn II" and the four-year saga that so many have lived for. This finish differed slightly from what Stephenie Meyer had originally written but is perfect for the Hollywood screen. To put it simply, the book's ending just would not have been engaging enough for the big screen, and the high hopes of its loyal viewers. Just before the credits roll, dedicated fans are brought down memory lane as this era officially comes to an end. Followers are left satisfied and happy, yet sad at the same time. It goes without saying that "Breaking Dawn II" will leave the audience with something to talk about, and a saga that they will never forget.