Brooke Edwards, Staff Writer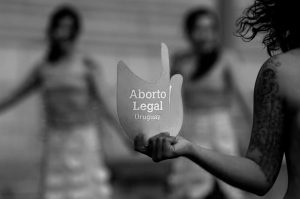 Last Wednesday, Uruguay's senate approved a bill allowing abortions during the first trimester of pregnancy, paving the way for one of the most far-reaching abortion rights laws in Latin America. The controversial decision was made in effort to decriminalize the issue of abortion and to prevent the abundance of underground abortions.
As suggested by New York Times writer Simon Romero, this is the third time the bill has been introduced to the Uruguayan Parliament, and the Senate's final vote tally of 17 in favor and 14 against showed how divisive the issue remains. In 2008 a bill was approved, but later vetoed by President Tabare Vazquez. Alberto Breccia, a top aide to current President Jose Mujica, says it is unlikely for that to happen again. President Mujica has no plans to veto the bill and almost ensures that it will become a law by early November, according to Breccia.
According to the World Health Organization, more than 4 million women in Latin America have unsafe clandestine abortions each year; a quarter of them end up hospitalized or worse from complications. Uruguayan women have limited options when it comes to abortion due to restricted abortion laws in Latin America. Such laws have simply forced the practice underground, making unsafe abortions the second leading cause of maternal mortality in the region. President Mujica vowed to sign whatever bill Congress could settle on that can minimize the 30,000 illegal abortions his government says Uruguayan women suffer annually.
The legislation will require a woman to explain her desire to have an abortion to a panel of at least three people, including a gynecologist, social worker and mental health professional, who must discuss abortion-related health risks and alternatives including adoption. After meeting with the panel, a woman must then reflect for five days before finally opting to have an abortion. "The legislation created the conditions for all women to exercise their right to a safe abortion," says Maria Elena Laurnaga, a legislator who helped win approval of the bill. She feels that "we accomplished what was possible."
In cases of rape, the bill will allow abortion through 14 weeks of pregnancy and also allow later-term abortions for cases when a woman's health is at risk. Legislators carefully worded the bill, describing as decriminalization measure rather than the mere legalization of abortion.
Activists see the negotiation over women's bodies in the criminalization of abortion as linked to the problem of gender violence in the region. Moriana Hernandez, Uruguayan sociologist says "it's easy to negotiate over the bodies of women because of that patriarchal influence."
However, some people in Latin America consider abortion after rape a bigger crime than the rape itself. "In the case of a rape, which does not justify an abortion, one wrong is not corrected by another bigger one," says Catholic Attorney Corps in Argentina. Some areas in Latin America ban abortion entirely even in cases of rape, including El Salvador, Nicaragua, Honduras, the Dominican Republic and Chile.
The "decriminalization measure" is not supported by all, but the dominating Senate vote of 17-to-14 may allow this bill to become a law in Uruguay.