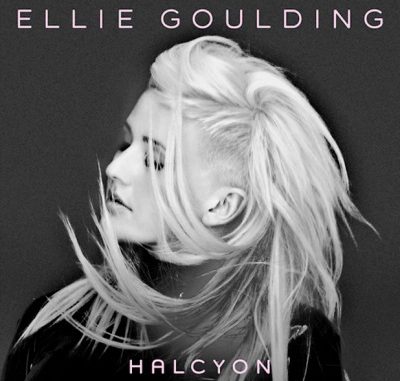 Like fellow British star Adele, 2011 was a big year for Ellie Goulding. Her smash hit "Lights" was one of the most popular songs of the year, and was made even more distinguishable by the infamous Bassnectar remix. It was an incredibly catchy song and brought the 25-year-old much success with her debut album, "Lights." The record was a great folk-pop album with electronica strands that always put Goulding's ethereal vocals at the forefront. It also produced another hit called "Starry Eyed" that, with vocal glitches and futuristic sounds over a hip-hop beat, showcased her natural ability to experiment. It may not have reached the success of "Lights," but "Starry Eyed" still showed that her music was in more of the vein of Imogen Heap rather than Katy Perry, for the better. And this year's "Halcyon" follows "Lights" with more experimentation but an even bigger stress on the electronica elements of her music. There's plenty of pop too, but usually just as a result of the colorful synth landscapes that are constructed over the course of the twelve songs. "Anything Could Happen," the album's lead single, is an uplifting anthem that stands out among the rest, in part because of its isolated positive atmosphere. That's not to say that "Halcyon" is a drag, because it really isn't; it hardly stays in one place and flows better than "Lights."
Although the idea of love lost is a common theme, Goulding constructs some of her most powerful songs from it. In particular, "My Blood" is a tribal powerhouse where her vocals range from trademark soaring soprano to breathy refrains and is reminiscent of Florence + The Machine's most energetic work. Elsewhere, "Figure 8" showcases her lower vocal registers over a driving dubstep groove—it proves her relationship with Skrillex is rubbing off on her music—and "Only You" is a soulful adult-pop track by way of Annie Lennox. Goulding, however, shines in all the styles on "Halcyon." The vulnerable "I Know You Care" is a beautiful piano ballad that recalls her famous cover of Elton John's "Your Song" which gave her the recognition that got her the opportunity to sing at The Royal Wedding last year.
In addition, her take on Active Child's "Hanging On" is made over with dubstep below her glittering vocals, while "Halcyon" retains the folk-pop of the debut, and "Dead In the Water" ends the album with strings and an arresting stripped down vocal performance.
As a whole, though, "Halcyon" works very well and has a lot to offer; more than just a follow up to Lights, it's also a sign of growth as an artist. This album should enable Ellie Goulding to keep her rightful position among some of the most influential British songstresses in the United States. She may not have the bold voice like Adele or all the big theatrics like Florence + The Machine, but with "Halcyon" she's begun to carve out a niche of her own.