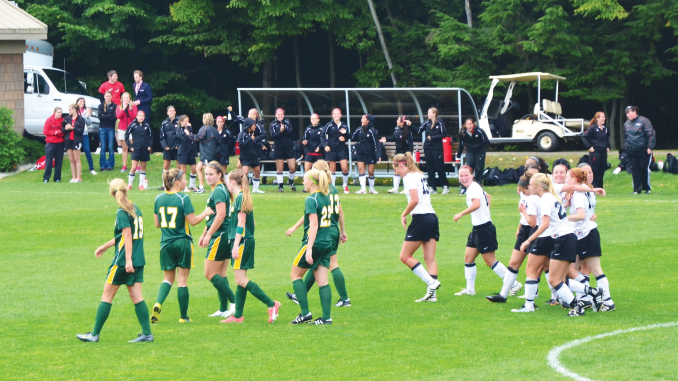 Justin Lovell, Sports Editor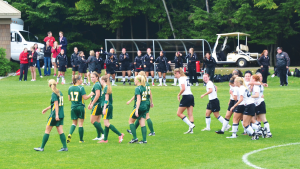 Men's Soccer: After starting off the season slow, the men have now rallied off three straight wins. This past week they defeated RPI at home, 3-1, and then went down to Poughkeepsie and beat Vassar College 2-1. This upcoming week, SUNYAC games kick off as Oneonta welcomes Oswego State Friday at 4pm and Cortland Saturday at 1pm, in the Battle of the Red Dragons.
Women's Soccer: The women, just like the men, have a 3-2-1 record this season and have won two straight. Their latest victory was this past Saturday, which was a 1-0 over Skidmore. The women this upcoming weekend will also be playing Oswego State and Cortland, same as the men, but will be playing on the road instead.
Field Hockey: After losing a heartbreaking home opener 3-2 in double overtime to Skidmore, the Red Dragons bounced back with a great 4-0 win over Morrisville State to put their record at 4-2 this year. This upcoming weekend, the Red Dragons will host Cortland at 4pm Friday and Oswego State at 1pm Saturday.
Men's and Women's Cross Country: Both the men and women won their meets this past weekend, the Airfield Invitational, with scores of 34 and 25 respectfully. This weekend, both will travel to Williamstown, Massacussetts for the Purple Valley Classic.
Women's Tennis: Currently with a 2-3 record overall, this upcoming week could make or break the season. With matches the 19, 21 and 22, the Red Dragons have a real opportunity to improve their record. The match on Friday the 21 vs Oswego State is here on campus, so come out and support the team.
Pictured left, number 21 Karly DeSimone extends for the ball; pictured right, number 2 Krystal Scott winds up for a shot.