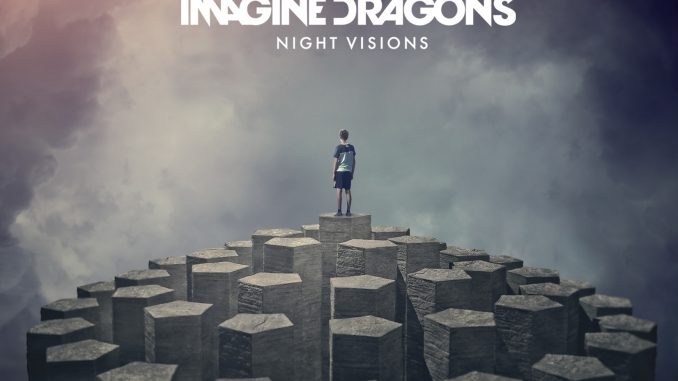 Richie Feathers, Staff Writer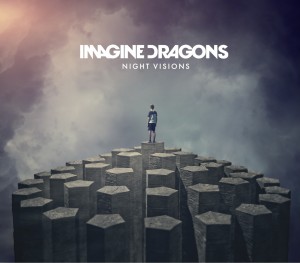 You've probably already heard the lead single off of Imagine Releasing a series of EPs before their first full-length, the Dragons' debut album, whether it be from the trailer for "The band finally received more attention from the most recent
Perks of Being a Wallflower" or on the TV show "Glee." But one, "Continued Silence," the majority of which shows up one listen to "It's Time" is all it takes to be even remotely on "Night Visions." Similar to fellow Vegas band The Killers, interested in what else the Las Vegas natives have to offer. Imagine Dragons makes arena-ready rock music that still
is shinier than it should be. What makes "Night Visions" stand out, though, is that it offers many different sides of the four-piece.
The opening track "Radioactive" begins with a simple acoustic guitar layer before breaking into a heavy, hip- hop groove that turns it into an epic anthem as lead singer Dan Reynolds exclaims, "Welcome to the new age!" Immediately following is the equally dark "Tiptoe" that could find its way on any alternative/rock playlist. Next, "It's Time" comes in with its strong, driving beat and catchy mandolin melody that becomes the trademark of the uplifting album's highlight. Other styles include the great, dark-toned "Amsterdam" with verses that recall "Blue October," the recycled drumbeat of the emotional "Bleeding Out," and the synth-driven "Underdog" that sounds like a better version of an Owl City song, in a good way. But with the many different sounds that Imagine Dragons are able to make on "Night Visions," not all are fully developed enough to make a solid impression. Ironically, the songs that are most memorable are the ones that have noticeable similarities. In particular, the hand-clap and whistle harmony of "On Top of the World" is a fun ode to life's unpredictabilities that practically demands you to sing along. In addition, "Demons" shows a solid vocal range over a similar beat as "Radioactive." Elsewhere, the hidden track, "Rocks," after the six-and- a-half-minute closer "Nothing Left to Say," sounds like a Mumford & Sons B-side where the prominent mandolin replaces the banjo. It may only be two minutes long but it certainly ends the album on a high note.
Perhaps what makes these songs so memorable is how they're able to capture the band's personality and passion. The songs offer generally simple lyrics, yet, mixed with Reynold's vulnerable vocals, they sound genuine and relatable. This is what makes "Night Visions" a naturally rewarding listen, even if there is some unevenness.
But because each track is a successful look into this band's potential, their debut is a very good set of songs. Undoubtedly, Imagine Dragons has a strong career ahead of them, and the key for the follow up is to expand on the styles that set them apart from other indie-rockers. It's true, "Night Visions" is a great introduction of what this band is capable of, but an even better glimpse at what's to come.
Key Tracks: "It's Time," "On Top of the World" and "Underdog"
Grade:B+