Justin Lovell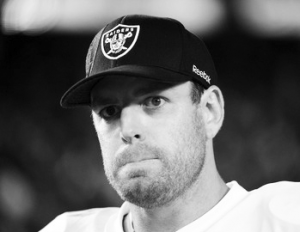 Love:
1. Drew Brees vs. Kansas City: Brees' dominance from last season has continued right into the 2012 season. He will be going up against a defense that Matt Ryan carved up in week one, and Brees is on another level compared to Ryan. Expect at least 300 yards and two to three TD's this weekend from Brees.
2. C.J. Spiller vs. Cleveland: Spiller gashed the Jets defense in week one and Kansas City last weekend, mixed with the injury to Fred Jackson, Spiller is the clear number one option in Buffalo. Cleveland is without star cornerback Joe Haden, who is serving a four game suspension, meaning that Buffalo will be able to throw the ball, opening up the rushing attack for Spiller.
3. Reggie Wayne vs. Jacksonville: Wayne was a fantasy stud back in the days of Peyton Manning, but last season when Manning was hurt, Wayne took a step back. This year however, with rookie Andrew Luck, Wayne is revitalized as he has become Luck's top target. That is good because the team is so bad, it will be behind most games and have to play catch up a lot via the air attack. Wayne will put up great numbers this year, especially in PPR leagues.
Hate:
1. Carson Palmer vs. Pittsburgh: Palmer a few years ago was a great fantasy player. In 2012 however, Palmer is very suspect. Oakland's offense just is not that good and Palmer is not helping the cause; he is not throwing the ball well and does not have great options to throw to anyway, besides Darren McFadden, who is injury prone. Do not expect this week verses a good Pittsburgh defense to help Oakland's woes either.
2. Reggie Bush vs. New York Jets: The Miami Dolphins are terrible, simple as that. Ryan Tannehill is not that good and even if he was, he is still a rookie. The Dolphins can't pass, meaning teams are just going to start to stack the box so they can't run either. Bush had a breakout season last year but with an injury history and no passing help, Bush will struggle to achieve his success from last year, both this week and all season.
3. Larry Fitzgerald vs. Philadelphia: Fitzgerald a few years back, with Kurt Warner at the helm, was fantasy gold. Today, while he remains good, he is no longer the top option he once was. The lack of quality quarterbacking he has in Arizona between Kevin Kolb and John Skelton hurts his value each week, plus this week he is going up against one of the better secondary's in the NFL in Philly's.