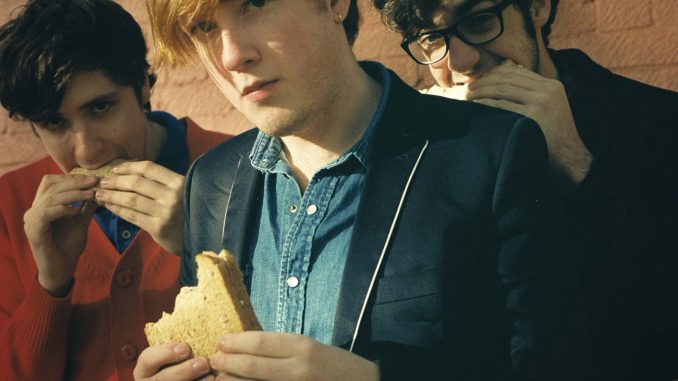 Richie Feathers, Contributing Writer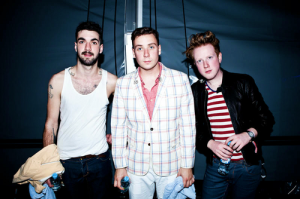 On their debut album, 2010s "Tourist History," Two Door Cinema Club proved that they knew exactly how to construct infectious indie-rock/pop songs with such hits as the glossy "Undercover Martyn," the inescapable "What You Know," and the trademark "Something Good Can Work." But the album had much more to offer with the other songs too, all containing hooks of their own; check out the upbeat opener "Cigarettes in the Theatre," the smooth, underrated "Do You Want It All?," or the poppy "Eat That Up, It's Good for You." So when the trio from northern Ireland decided to try and keep things mostly the same on "Beacon," it doesn't necessarily come as a surprise.
That being said, their sophomore effort is by no means "Tourist History," Part 2. While the hooks still come mostly intact, the album is leaner and more direct than its predecessor. From the opening track, "Next Year," it's easy to see that Two Door Cinema Club has a certain statement to make with this record. That statement being that they're not just an indie-rock band who writes catchy tunes hovering around the three minute mark, but that they can also be a rock band in their own right. "Next Year" begins the album with strong chord changes and pretty harmonies, musicalities more technical than you'd commonly find on "Tourist History." Album highlight "Sun" has a smooth bass line in the chorus that later gets replaced with a great brass section. Midway through "Beacon," "Someday" boasts their rock chops in a track that sounds like a cousin of "I Can Talk" off of their debut.
Even with all of these hints at growth, the album still has plenty of trademark Two Door Cinema Club sheen. "Handshake" is a perfect example that the band hasn't lost their touch with instantly likable tunes, and the excellent first single "Sleep Alone" furthers this notion. However, these songs, too, have a certain polish to them that runs throughout the entire set. All 11 tracks are produced to a tighter, heavier extent than "Tourist History," leaving little breathing room.
What we're left with is an album that flows better from track to track, but offers much less instant appeal. There are no bad songs on "Beacon," but there aren't many immediately recognizable songs either, or in some cases, even memorable ones. That being said, the range of styles will most likely prove to separate the tracks from each other with repeated listens, but the band's first album was so arresting that it overshadows the new one. It's hard, though, to call "Beacon" a disappointment, because it really isn't one. Besides, you can't blame the guys for wanting to show that they can expand their style, especially when the most successful moments on the album, such as the pretty title track, show that they are headed in the right direction.