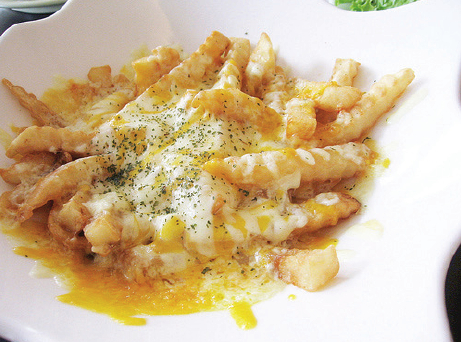 Nicole Sullo, Staff Writer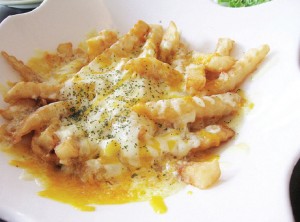 Sunday football is back, so cook up these delicious fries, kick back with some friends and enjoy the game!
Cheesy Potato Fries
Ingredients:
4-6 Potatoes
1/4 cup olive oil
Sea salt, fresh ground pepper, and your favorite seasoning salt
1 cup sour cream
1/2 cup ranch dressing
1/4 cup milk
1 cup (or as much as you like) shredded cheddar cheese
1/2 cup shredded mozzarella cheese
1/4 cup green onions
Sunday Football and
Cheese Fries
Instructions:
Cut potatoes into "steak french fries" size and place on foiled baking sheet.
Then, drizzle them with olive oil and lightly toss with tongs. Next, sprinkle salt and pepper over the potatoes and bake at 400 degrees for 40 minutes or until fork tender. In a separate bowl, mix sour cream, ranch dressing and milk.
On a separate platter, smooth out 3/4 of the sour cream sauce and then place hot potatoes on the sauce. Finally, drizzle the remaining sour cream sauce on the potatoes and sprinkle some toppings.
recipe product of ohsodelicioso.com