Monica Rosenberg, Staff Writer
Girls and boys, men and women,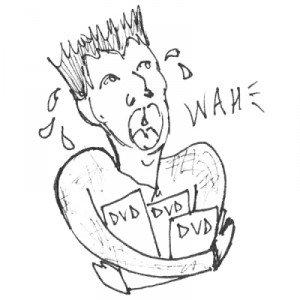 we all have that one romantic movie that will forever be a favorite. It's time to accept our addiction and realize that romance movies hold a prominent place in the hierarchy of films. Below is my list of five of the best romantic movies ever created, and why I deem them so spectacular.
The Titanic:
Of course we have to start off with an eternal favorite: the tragic love story of Titanic. Boy meets girl, boy sweeps her off her feet, and then bam! Their ship hits an iceberg and their lives are in danger. This 1997 epic love story has much to offer. There is passion, secrecy and excitement as the couple hopes to make it out of this tragedy together.
The Notebook:
Ah, the famous "if you're a bird then I'm a bird" film. This romantic story based off of Nicholas Sparks' award-winning novel, showcases the wonderful Rachel McAdams and the equally beautiful Ryan Goslin. This story features two young lovers who are separated by social class and doomed circumstance. As the movie progresses the two reconvene and end up sharing each moment of their lives together, including their last breaths.
Shrek:
What says love more than accepting a partner who lives in a swamp and eats mud for breakfast? This comical film created by DreamWorks tells the story of a beautiful princess and her not-so-charming ogre hero. Though this movie may not always be considered influential, the love between Shrek and Fiona is inspiring and riveting. It goes to show that personality actually does matter in a relationship.
Friends with Benefits:
Yes, even a movie focusing on lust can be romantic. This sexy film featuring Justin Timberlake and Mila Kunis shows the much-used term "friends with benefits" and the many conflicts attached to the title. Still, romance lovers live for the end as romance triumphs all and the emotionally unavailable male professes his love to the emotionally damaged female.
Grease:
Tell me about it, stud. This 1978 musical film had teens all around the world in a craze. The love between greaser Danny and sweetheart Sandy proved that opposites really do attract. When Olivia Newton-John turned many heads as she seductively sang "You're the One That I Want" alongside co-star John Travolta, a lasting impression was created. The movie and its soundtrack still affect the lives of many as it is played on TVs around the world, and the songs are still popularly sung.