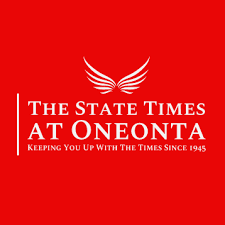 Andrew Dawson, Editor-in-Chief |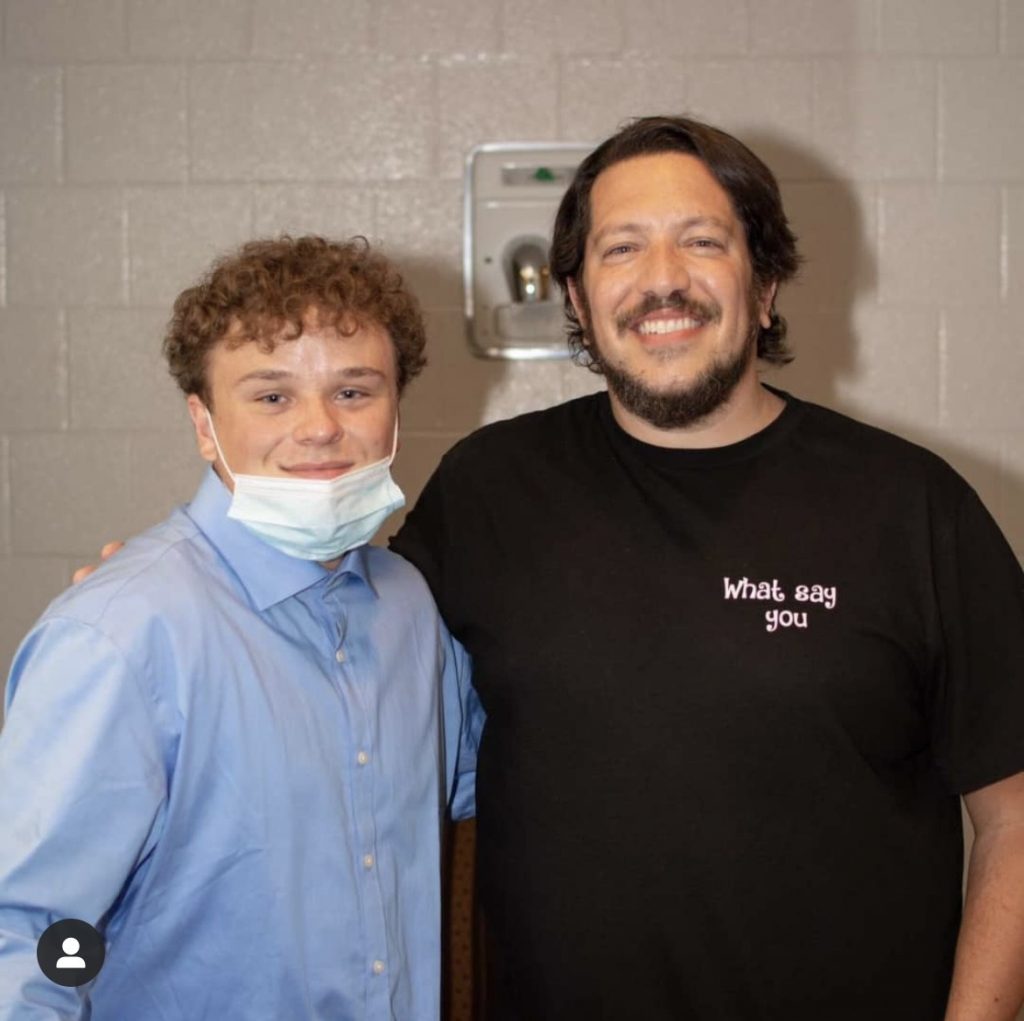 I started working for The State Times as a contributing writer near the end of the 2019 Fall semester. Words cannot express just how excited I was to begin this new opportunity with our school newspaper. The first article I contributed covered the Houston Astros cheating scandal, which to this day, is still one of my favorite pieces I have ever published. I loved writing about campus related events, interviewing our Red Dragon faculty and students, and meeting new people. After I joined The State Times, I changed my major to media studies and found my purpose in life.  
Those of you who are interested in meeting great people and want to be more involved on campus, I highly recommend joining The State Times. I understand taking new risks can be scary, but coming from a person who has been a member of the club for four years, I can definitively say this is a very rewarding experience.
I would like to thank SUNY Oneonta and all my friends I've made here for an amazing college experience and thank every member of the club that I've had the privilege of working with because you helped make The State Times what it is today. It has been my honor to finish my college education as your Editor-in-Chief. Until we meet again!
John Martello, Copy Editor & Treasurer |
Echoes of older generations tell us, "Savor your college years, watch how fast it will go". I always took this phrase with a grain of salt. I had just started college at Oneonta, surely four years wouldn't go by that fast. Would it? To my surprise, it would.
I remember my Oneonta move-in day as if it occurred a week ago. The sun beamed down on me and my father as we hiked my microwave, Keurig, and heavy boxes up the hill to Hulbert Hall. The comments from my mom and sister constantly questioned me as to why I chose that specific poster or a certain color of bedsheets. Finally, those feelings were in the air. Everyone felt the same things, nervousness, excitement, and even, denial. I was about to begin the next important years of my life, all within the confines of a college campus.
Before I knew it, the pandemic had uprooted the spring semester of my freshman year. Not knowing what would happen next, my friends and I took on this challenge with as much determination as we could. We matured, communicated, stressed, and excelled all in a global pandemic. Despite the shift to online learning, one thing remained constant; we were still all close friends.
Words cannot be said about how impactful SUNY Oneonta has been in all aspects of my life. The campus has given me friends and memories that will only last a lifetime, which sometimes makes me question whether a lifetime is enough. Oneonta has given me opportunities that would never have been within my wheelhouse had I not made the friends here that I did. As cliché as it seems, serving as the copy editor and treasurer of The State Times was never a question in my mind as I attended the Club Expo before my tenure here. It is because of the friends that cracked me out of my shell, that I came to love and value the profession of journalism and writing.
For those who are reading, let me just say, it really does go that fast. It seems in a matter of days I will now walk across that stage to accept my diploma. Now, I sit here writing not as part of that older generation, but rather, as a middle one. The generation raised in college throughout the pandemic. The generation that learned to adapt to different styles of learning within a few days' notice. The generation that walks out of SUNY Oneonta not upset about leaving, but rather, invigorated and determined for what the world has in store for us.
Oneonta truly has been an experience to last a lifetime. I sit here now, writing for the school newspaper, surrounded by a group of seniors all set to embark upon a journey of unimaginable heights, downfalls, stress, and success. It is important to always remember, do not be scared to crack out of that shell, because you never know what is going to come out.
Brandon So, Staff Writer |
I started my experiences here in Oneonta in the Spring of 2021 as a transfer sophomore student. I had transferred in the midst of the Covid-19 pandemic when campus was virtual and everything was different than it is now. Dorm occupancy was cut in half, the majority of classes were online, and masks were everywhere. This was not the college experience that I was expecting.
Despite these challenges I was able to meet new people and engage in off-campus activities. Although Covid was a big deterrent to the college experience I still made the most of it. After all, it was better sitting in my room playing video games like myself and all my friends were doing during the pandemic. Not many people are able to truly understand what life was like at SUNY Oneonta during the pandemic, it truly felt surreal.
As time moved on and campus returned to a state of normality, everyone's mindset and overall well-being seemed to have changed. People weren't stuck inside masked up anymore, we were free! Nightlife, parties, events, restaurants and campus seemed to be open again and thriving. We could finally enjoy everything that the town has to offer.
I joined the State Times my senior year off college as I was in search of something new, something to add to my skills, and a place to meet new people. Although I am a Business Economics major, I enjoy researching and voicing my opinion on topics and culture. I came to the conclusion that I already do enough writing and I should combine my skills with something new to only add to my experience as a college student. Although my time at the State Times was short lived I am glad that I joined this club and published my work to the public. The big takeaway I learned in college is to always seek adventure, even if adventure is nowhere to be found, trust your instincts and make the most out of everything.
If you're reading this check out some of my restaurant reviews for some lowkey hidden gems in the town so that you can experience them as I did. With that being said, farewell Oneonta, farewell State Times.