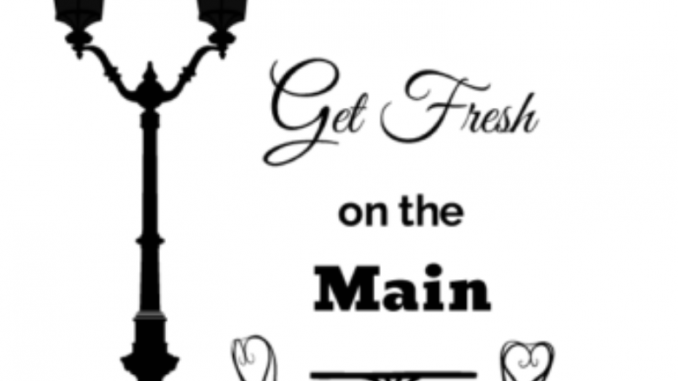 Brandon So, Staff Writer |
Get Fresh on the Main is a locally owned and operated breakfast and lunch spot located on Main Street next to the Autumn Cafe.
Get Fresh on the Main is known for its homemade breakfast and lunch options, made with locally sourced ingredients from farms, stores, and vendors. Get Fresh's restaurant atmosphere could be described as a 'simple deli'. You walk in and order right at the counter where they start preparing your order. Keeping with the deli feel, your order will take only about 5 minutes. Their simple menu allows them to deliver high-quality food at affordable prices in a time-efficient manner.
For my visit to Get Fresh, I opted to try one of their daily specials, Duck Eggs and Bacon Benny on a Rosemary Parmesan Bagel. This order takes the classic order of bacon, egg, and cheese on a bagel, but amplifies it. This meal is topped with Hollandaise sauce and served with fresh fruit on the side. I also ordered a side of home fries which served as a perfect complement. The dish was served warm and fresh and within 10 minutes, the plate was empty! My friend who joined me ordered a classic Bacon, Egg, and Cheese on an Everything Bagel, and devoured his sandwich quicker than mine. It's sure to say that Get Fresh is a contender for one of Oneonta's best breakfasts spots.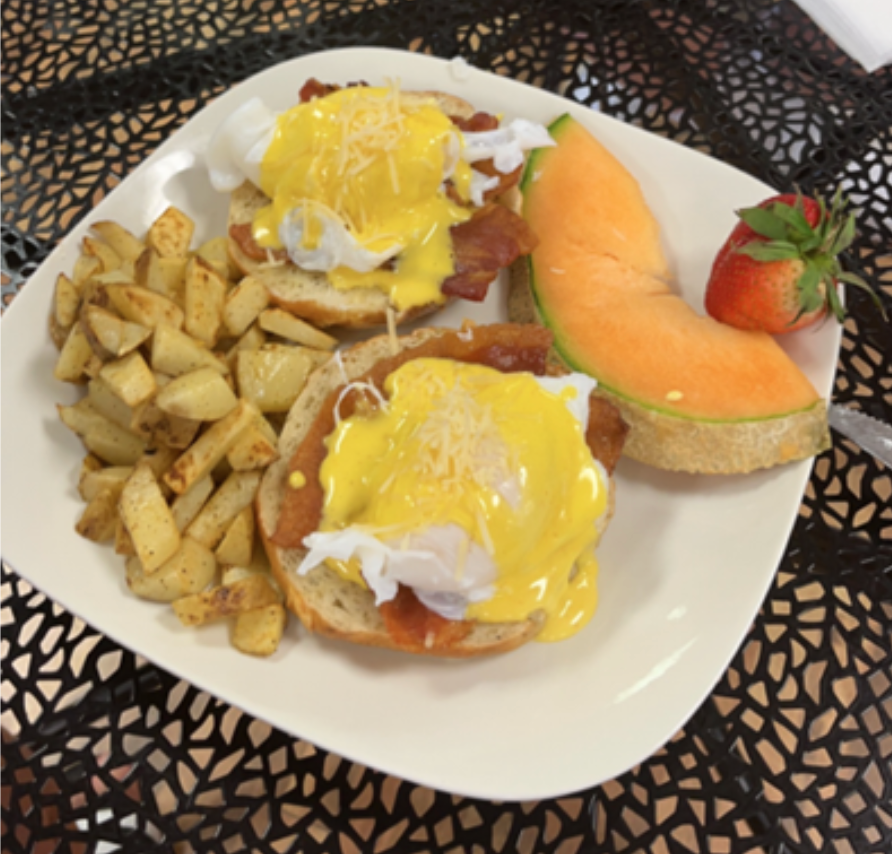 In addition to breakfast sandwiches, Get Fresh also serves breakfast burritos, quesadillas, and pancakes. For lunch, Get Fresh serves a wide variety of paninis and wraps with low-carb and gluten-free options available upon request. All sandwiches are served with chips and a pickle. We will have to stop again to try some of their lunch offerings.
One of the amazing things about Oneonta is the availability of private, locally owned businesses on Main St. that serve unique food and beverages. These businesses are what truly make this town different. These local businesses cater to the individual needs of every customer that walks through their doors to bring them back for seconds and it works. Thank you to Get Fresh and all the other local businesses that provide Oneonta with so much culinary freedom, our taste buds certainly appreciate it.
Get Fresh on the Main is located at 254 Main St. and is open Wednesday thru Friday 8 a.m.- 2:30 p.m. and Saturday and Sunday from 9 a.m. to 2:30 p.m. Stop by and grab a quick bite to eat.