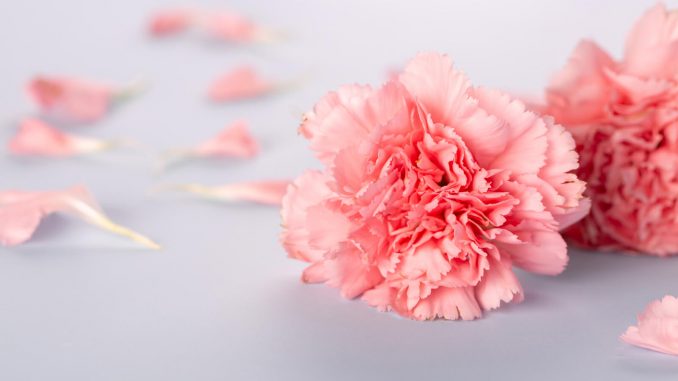 Lara Murray-Sterzel, Staff Writer ||
The Oneonta State Equestrian Team teaches students to ride horses competitively or for recreation. The team competes against nine different colleges in the Intercollegiate Horse Show Association, also known as IHSA. This is why the Equestrian Team decided to take advantage of this past Valentine's Day to support their plans. One of the team members said the chance of a fundraiser being profitable was high because people would want to buy something for their friends or significant others.
On Tuesday, Feb. 14, three members of the team set up a flower fundraiser at IRC Lobby at 11 a.m. I got to meet with these ambitious girls to discuss their fundraiser. "We are raising money for our shows to pay our fees, and today we decided to do a flower fundraiser for Valentine's Day. We are doing $3 dollars a flower. Pretty much all we make goes toward our team," said Samantha. "That and our club's fun activities. So, some days, like twice a month, we'll go to a barn for whoever's in the club and not on the team. The lessons would be paid with the fundraising money," said Jenna, another member of the team.
This was the team's first-ever flower fundraiser which was inspired by Samantha's sister, whose sorority did a flower fundraiser of their own. Samantha went to the team about her idea and they were all on board for it. But here's the twist, the flowers they were selling weren't roses. Instead, they were selling red, pink, and magenta carnation flowers. "I feel like it's a better change than having roses because you see roses everywhere. People get sick and tired of roses, so these flowers feel different," said Jenna. Samantha said she got the flowers from a flower shop called Mohican Flowers in Cooperstown, NY. As it turns out, the shop was very excited to help. The shop has done fundraisers for lots of schools and businesses around the area. Mohican Flowers even supplied flowers for Samantha's high school.
Once the girls reached their goal in the flower fundraiser, they looked forward to other fundraisers later in the semester. "We have a lot of different ideas. Since it's getting warmer out, we thought we could do more stuff outside. We're thinking of a little ducky race! There's this little contraction where you can bet on little horses and then at the end, you can get a prize if your horse wins," said Jenna. When the girls were asked what it means to them selling flowers on Valentine's Day, Jenna said, "Shows the love and care for lovers or friends out there." Curious to know more about the Oneonta State Equestrian Team? Go to Campus Connections to follow up on their events or go to the Corq app to learn more about the team.