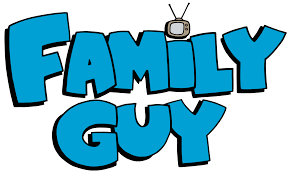 Christopher Milazzo, Staff Writer ||
Family Guy has been a mainstream show on television for over 20 years. It follows the shenanigans of the Griffin family in Rhode Island. The show is notoriously known for its crude humor and its voice work from Seth MacFarlane and Mila Kunis, but the show has been gaining lots of new viewers from TikTok. Recently, many users have been uploading clips of the show. Users on TikTok upload a short 15 to 60-second clip from the show and the video brings in millions of viewers. One of the reasons why they do well on TikTok is because Family Guy is known for having very relatable jokes because of its characters being flawed and dysfunctional.
Some of the dysfunctional characters would be Peter and Lois. They depict a wife and husband, and they both have their quirks and get annoyed with each other. The show has a way of writing jokes that always relate to the little things that frustrate us like driving around in circles to find a parking space or not getting the plastic wrap to rip a tube. Another way of it becoming popular would be its callbacks to pop culture moments, celebrities, and forms of media. The show has always been known to poke fun at other movies and TV shows like "The Simpsons" or "Star Wars" and blend both stories together. For example, Family Guy premiered an episode where it was the entire Star Wars story, but it was portrayed by the Griffin family and had all their humor and lingo incorporated.
In some episodes, a celebrity will be referenced like Taylor Swift or Ryan Reynolds. Sometimes celebrities even star in the episode. For instance, the character Chris went online and asked Taylor Swift to go to prom with him and later he had to deal with the consequences of her writing a breakup song about him. The creators make the story full of references we know and that seems to be a reason why it is getting popular again on TikTok.
In 2022, Family Guy was the most-watched show on Hulu. It continues to be number one on Hulu as it hasn't left the number one spot all year. Family Guy has been running since 1999 and the 21st season just premiered in September 2022. It first aired from 1999 to 2003 but then got canceled by FOX. The show then would start to air reruns on Cartoon Network. Eventually, Family GUY DVDs were produced, and it became the bestselling DVD of that year with 2.2 million sales. When that happened, FOX then ordered a new season. Family Guy has not stopped since and the show will continue into its 22nd season.