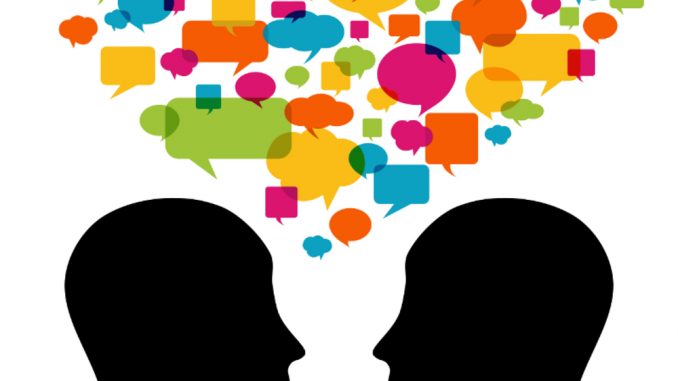 Victoria Smith | Contributing Writer
This week, I tuned into "Sex and Pizza: What's on Topic?", a virtual meeting hosted by the Assistant Director of Student Life and Leadership and the Gender and Sexuality Resource Center Emily Phelps and Health Educator Rebecca Harrington. This meeting had a great atmosphere where students could tune in and feel free to openly discuss a wide range of topics about sex, politics, LGBTQIA+, and much more.
These meetings are organized for students to feel comfortable discussing tough topics about sex and politics and to hear other students' experiences. I reached out for a comment on the importance of these meetings for students: "I'd say that this is a safe place to come and listen, ask questions, and contribute to challenging but informative conversations. We're informal about it for a reason, so this isn't supposed to feel like a lecture or a class. We want students to feel comfortable speaking about difficult issues within safe spaces. The topics are fluid (as you saw), and we will follow where the group goes in conversation," Phelps said.
These meetings cover a vast number of topics that may be difficult for students to engage with in other environments or cope with on their own. Given the importance of these meetings and the opportunity to speak freely, Phelps and Harrington want to welcome everyone. "The sessions are open to anyone and everyone. Since the topics vary every session, it may not solely focus on any issue, and what we talk about impacts everyone regardless of identity, so we encourage everyone to take part!".
Not only are students welcome to tune in to the "Sex and Pizza: What's on Topic?" meetings, but Harrington encourages students to get involved through volunteering in other important events surrounding sexual and relationship education. "I'm always looking for student volunteers, opportunities like helping to pull the hump day wagon, tabling to educate on topics, contributing to the know violence prevention program. Student input really drives all of my efforts," said Harrington.
Meetings are held every Wednesday at 7 p.m. via Microsoft Teams. So far, the upcoming dates are October 19. and November 16. Tune into a safe, inclusive, and respectful space where everyone can discuss topics that often weigh on the minds of students on SUNY Oneonta's campus.
If anyone is interested in attending or volunteering for these events, contact Rebecca Harrington at [email protected] or Emily Phelps at [email protected].