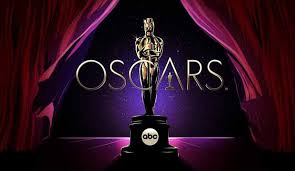 Kyora Wallace 
The 2022 Oscars aired on Mar. 27, and it was interesting to see. The event was filmed in Los Angeles and featured three hosts for the first time since 2011. There were many highs and lows throughout the evening, but this might be the most memorable Oscars' yet!
The show opens with a message from Tennis Stars, Venus and Serena Williams. In addition to being there for their biopic, King Richard, they introduced Beyonce's performance to the song from their movie, "Stay Alive". King Richard is based on the life of the famous tennis athletes and the role their father played in their careers. Beyonce's performance paid homage to the movie and story of the Williams sisters. The song is performed on a tennis court in Compton, California where the sisters were born and trained. The performance also features two little girls with the same hairstyles Venus and Serena are shown having in the movie. They are also holding tennis rackets.
After that, the Oscars got into the beginning of the ceremony. The hosts Amy Schumer, Wanda Sykes, and Regina Hall open the show (with a guest appearance from DJ Khaled) with a series of jokes about snubs, the movies, and the actors themselves. They also included some politically charged jokes as well, one being a comedic reference to the "Don't Say Gay Bill" in Florida. After the opening remarks, the awards came next.
Dune had a big night, taking home six awards. The movie won awards for Visual Effects, Production Design, Score, and a few more. The film swept the Oscars and it was beautiful to see. Jessica Chastain and Will Smith were also big winners, taking home the awards for Best Leading Role. Smith won for his performance in King Richard, and Chastain for The Eyes of Tammy Fae.
The Oscars were a historic night for some, but awkward for most people who were watching at home. One of the hosts, Regina Hall, struck out with some of her jokes. She bought some actors onstage and said it was for "quick emergency testing," but then said they'd have to remove their masks so she could "swab the back of your mouth with my tongue." She also had a bit during the show where she gave Jason Momoa a "COVID pat down." These jokes divided the audience because some thought it was funny and others thought it was tasteless, making light of sexual harassment and COVID. Amy Schumer was also called out for her comments as well. During the show, Schumer made a joke about Kirsten Dunst being a "seat filler" and viewers did not appreciate it. People took to Twitter calling her comment "disrespectful," but she's since defended the joke saying Dunst was in on it the whole time. The In Memoriam portion also received backlash this year. The In Memoriam portion is meant to be a tribute to the lives of people who made significant contributions to the movie-making world. It's usually a slideshow of the deceased that are played while someone sings a heartfelt ballad, but this year was a bit different. Viewers felt that the performance was closer to a musical number in a play rather than a tribute to those who passed. They complained that there were too many people on stage and the performance was distracting from the presentation.
This wouldn't be a 2022 Oscars article if I didn't talk about the slap. While presenting the award for Best Documentary, Chris Rock made a few jokes about some audience members, most notably, Jada Pinkett Smith. What's important to note is that Jada has a shaved head because of her struggles with alopecia. Rock commented on her appearance saying "Jada, G.I Jane 2, can't wait to see it." This joke immediately upset Jada, causing Will Smith to walk on stage and slap him. He sat back down and told Rock to "keep his wife's name out of his f-ing mouth." The entire world has been divided ever since. Some defending Smith, and others defending Rock.
The 2022 Oscars have been the most talked-about award show in a while, and I don't see that changing any time soon.