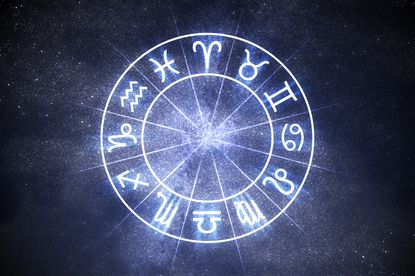 Ashley Hopkins, Staff Writer |
Aries (Mar. 21- Apr. 19): You've been having some pretty good luck. Hope you enjoyed it because things are going to start getting a little rough. Be wary around the start of next month. Make sure to keep an eye on finances and keep friends close.
Taurus (Apr. 20-May 20): It's time to lighten up and not take things so seriously! Get out and have some fun. Whether it be a cozy night in with friends or a larger gathering, let loose!
Gemini (May 21-Jun. 20): Good things are coming your way! You've been waiting on things to fall into place and everything is going to start happening very quickly! You may get overwhelmed, so take time to breathe.
Cancer (Jun. 21-Jul. 22): October is looking like a good month for love! Someone you've been eyeing will shoot their shot and tell you what you've been wanting to hear. Some lucky days for you in October are the 14th and the 21st.
Leo (Jun. 21-Jul. 22): Smooth sailing from here on out! Life has been crazy for you recently, but things will finally start to slow down. Remember to keep in mind your goals and what's important to you. Some money may fall into your lap in the month of October!
Virgo (Aug. 23-Sept. 22): The next month is going to show you how important your friends are, and maybe reveal some true colors. Don't just try and focus on the good times; really sit back and look at the situation as a whole.
Libra (Sept. 23-Oct. 22): You're feeling energized this week! Make sure to put this feeling to good use and complete all of the tasks you may have been putting off.
Scorpio (Oct. 23-Nov. 21): Unfortunately, October is not going to get off to a good start. You may go through a breakup of some sort– whether it be with a romantic partner or a friend. Don't worry; everything happens for a reason, and what's meant to be, will.
Sagittarius (Nov. 22-Dec. 21): It's time to see yourself how everyone else sees you! You've been struggling with seeing yourself in a positive light, which needs to be worked on. Once you do that, you'll see how life will begin to open up!
Capricorn (Dec. 22- Jan. 19): You've been having some bad luck recently, but that's going to change! This next month will be full of new friends and experiences. The most important thing for you to do is to just say, "yes!" Don't be afraid of the unknown and just go for it!
Aquarius (Jan. 20-Feb. 18): Your workload may get a little overwhelming. It's important for you to get rid of distractions and people who bring you down. Only then will you truly be able to focus and get everything done!
Pisces (Feb. 19- Mar. 20): You've been struggling in an area of your life, and it's time that you figure out a plan of action. Think about the things that make you happy and that are important to you and get rid of all the junk! By the end of October, everything will fall into place.