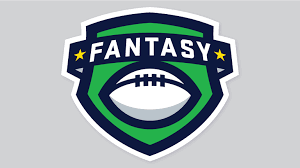 Andrew Dawson, Sports Section Editor |
Football fans the long await is over! After a long offseason, football is officially back. That also means fantasy football is back which grows in popularity every single year. We want you to start off strong in week one, so listen to these tips to ensure a big win this week.
Start Em' – Najee Harris, Running Back, Pittsburgh Steelers – Harris will be starting in his first career NFL game after having an impressive college season with Alabama. Last season Harris rushed the ball for a total of 1466 yards and scored 30 total touchdowns. While Harris is a rookie, he will be facing the Buffalo Bills and their mediocre run defense. The Bills defense last season averaged giving up 123 rushing yards per game. So, expect Harris to have a big game for the Steelers this Sunday.
Start Em' – Robbie Anderson, Wide Receiver, Carolina Panthers – Anderson will be facing his former team, the New York Jets this Sunday. Anderson wants to prove the Jets wrong and show them he is a number one caliber receiver. Anderson is also the number one option for quarterback Sam Darnold, so expect him to have a big game this Sunday.
Start Em' – Mike Davis, Running Back, Atlanta Falcons – Davis is an underrated running back going against the Philadelphia Eagles this week. The Eagles run defense averaged giving up 125 rushing yards per game. I expect the Eagles defensive struggles to continue this season, allowing Davis to have a big game this Sunday. Don't be surprised if Davis has over 100 rushing yards and a touchdown for the Falcons this week.
Sit Em' – Kenny Golladay, Wide Receiver, New York Giants – Golladay is a great wide receiver for the Giants, but he will be facing a tough challenge this Sunday. He will be covered by Denver Broncos cornerbacks Kyle Fuller and Patrick Surtain. The Broncos posses one of the best secondaries in the entire league, including safeties Kareem Jackson and Justin Simmons. The Broncos will most likely double cover Golladay, forcing Giants quarterback Daniel Jones to find other players to throw to.
Sit Em' – Chase Claypool, Wide Receiver, Pittsburgh Steelers – Last season Chase Claypool lead all rookie receivers with the most receiving touchdowns (9). While Claypool is a deep threat down the field, don't expect him to gain you many fantasy points this Sunday. The Steelers will be focusing on running the football and that will take targets away from Claypool in week one. The Bills also have two great safeties in Micah Hyde and Jordan Poyer that will be covering a deep pass down the field.
Sit Em' – Baker Mayfield, Quarterback, Cleveland Browns – Baker Mayfield proved people wrong last season by showing his ability to be an everyday starter in the NFL. Mayfield had a very productive 2020 season, winning his first playoff game in his career. However, Mayfield will have a bad game this Sunday versus the Kansas City Chiefs. The Chiefs are coming off a terrible loss in the Super Bowl last season and are looking to make a statement against the Browns. I expect the Chiefs to slow down running back Nick Chubb and force Mayfield to make challenging passes down the field.