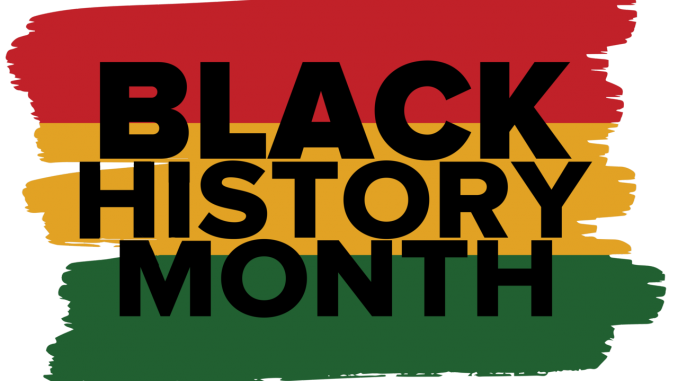 Rachel Dobkin, Staff Writer |
During Black History Month, it's important to celebrate the contributions of Black artists, more specifically, black women artists such as Faith Ringgold, Aretha Franklin and Amanda Gorman.
Ringgold is a famous American artist who used her artwork as a vessel for political activism. She is most known for a series of paintings called "American People." These paintings captured racial tensions from a female perspective during the Civil Rights Movement in the 1960s. She's also made posters in support of the Black Panthers and Angela Davis, a scholar, and fellow activist.
After her autobiography was rejected from being published, she decided to turn to quilt making so she could tell her story. Her most famous quilt was titled "Tar Beach," can be found in the Guggenheim Museum's permanent collection.
Franklin's art was in the form of music. The "Queen of Soul" became a symbol for Black empowerment during the Civil Rights Movement. Franklin was mainly self-taught and went on to become a great singer and pianist who produced American classics like "(You Make Me Feel Like) A Natural Woman," "Respect" and "Amazing Grace" (best-selling gospel album of all time).
Not only did Franklin make history being the first female inducted into the Rock and Roll Hall of Fame, but with 18 awards, she became one of the most awarded Grammy artists next to singers such as Beyoncé. Franklin went on to sing at both Bill Clinton's 1993 inauguration and Barack Obama's 2009 inauguration. With her passing in 2018, Franklin's legacy still lives on this Black History Month.
Gorman is another Black female artist invited to a presidential inauguration. Joe Biden invited Gorman, an American poet and activist, to his inauguration this past January. With this invitation, she became the youngest inaugural poet at age 22.
Gorman's poems focus on social justice issues and advocacy for marginalized people. She was the first person to be awarded the National Youth Poet Laureate, a title held by young poets with a focus on activism and leadership. She has also performed for other young female activists of color like Malala Yousafzai.
As we look back at the great accomplishments of the Black community this month, let us hear the words of Gorman's inaugural poem: "Somehow we've weathered and witnessed a nation that isn't broken but simply unfinished."
She speaks these words at a time of great divide in our nation, but she is optimistic. Her poem talks of a union that's not perfect, but a union with purpose. A purpose to "compose a country committed to all cultures, colors, characters, and conditions of man."
It's with this purpose that we celebrate Black History Month. It's with this purpose that we remember those who gave us the songs we sing in our cars, but also those who struggled to create change and liberation in this country. It's with this purpose that we look towards a brighter future that only not raises the voices and works of marginalized people but praises them.