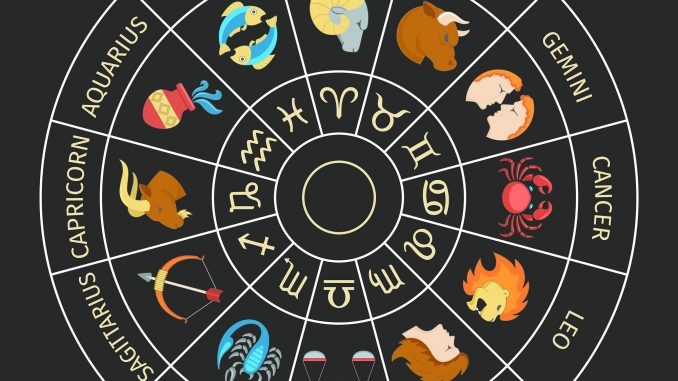 Isabelle Torres| Staff Writer
Your Weekly Horoscope forecast is here!
Aries (March 21-April 19): You may be tempted to treat others how they treat you, which isn't always very kind. Try using the mindset "kill them with kindness" to approach anyone who has mistreated you this week. You will find there is a greater outcome. This week is all about connecting with others for you. There will be an opportunity presented to you, it may even stir up some romance!
Taurus (April 20-May 20): Take this week for some very well-deserved self-care. Listen to your body and nourish it. Use this week to focus on yourself and what you need. Enjoy and have fun checking off things on your self-care list. Your hard work will pay off, but you can always take a moment to slow down, breathe and relax for a little bit.
Gemini (May 21-June 20): You are feeling very affectionate this week, so spread the love! You may find yourself doubting your ability to solve a problem presented to you this week. The solution may not be so obvious, take the time to work on your self-confidence and have faith in yourself. Your natural charm is on your side, so use this to your advantage.
Cancer (June 21-July 22): You are becoming overwhelmed with your workload and may have even developed some unhealthy work habits. Stay calm, a break in your busy schedule is near. Stay motivated and organize your life to ease the stress. If you feel so inclined, try having a small get together with some close friends at your place where you feel safest.
Leo (July 23-August 22): There seems to be a money-making opportunity for you this week so keep your eyes peeled! Be a leader, not a follower, and continue with confidence, dear Leo. If something feels off do not shy away, ask for more information. You are sometimes guilty of giving off an intimating first impression so be sure to show how kind you truly are.
Virgo (August 23-September 22): You are feeling energized and excited this week so use this to your advantage, Virgo! Start the project you've been putting off and find how rewarding it is to finish. There will be future importance in this project, so don't let anything stop you. However, don't get ahead of yourself. It is important to take your time and not rush things.
Libra (September 23-October 22): You may be feeling low on energy this week so find time for yourself and meditate. Set some new goals and get prepared for the future ahead! It is important to be understood, but don't forget to listen to others when you are feeling frustrated.
Scorpio (October 23-November 21): Own who you are and be proud of it! You draw others in with your direct way of thinking and charming personality. Remember to stay patient when you feel yourself getting frustrated. Don't get tangled up in the meaningless drama, take the high road instead. Channel your energy to your current work or project.
Sagittarius (November 22-December 21): Don't get ahead of yourself. Plan and let things just fall into place. If you rush through things you will end up missing all the good that is offered at each moment. Stay organized this week and make sure to nourish your soul. Though you enjoy moving at a quick pace, it is okay to take a rest from time to time.
Capricorn (December 22-January 19): Take this week to seek new inspiration. Find what brings you excitement and joy. If you find yourself in a tense situation, remember to keep the peace and stay poised. You will learn something from this situation that will be very useful in the future.
Aquarius (January 20-February 18): Aquarius, you may be working through a rough patch with someone close to you, but your most difficult battle will be communication. Speak up and express what you are going through as this may solve your dilemma. You will find that when you voice your emotions, it will feel as though a weight has been lifted. This may draw others who are also feeling this way to you. Stay focused this week and, work diligently on your projects.
Pisces (February 19-March 20): This week your flexible personality will be challenged but do not let that get in the way of your feelings. Stand your ground as this is a learning opportunity for you. You will have a creative burst of imaginative ideas this week—harness this and throw it back into your work. Your money habits may get you into some trouble so be sure to be pennywise!