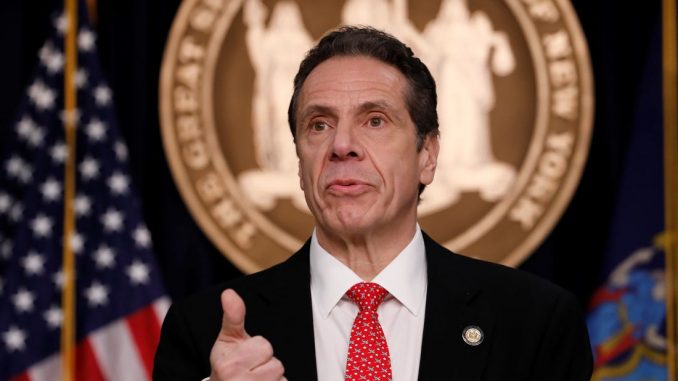 Isabelle Orientale Torres |Staff Writer
Due to COVID-19, most of the United States shut down with the exception of essential businesses. New York State Governor, Andrew Cuomo was put to the test while deciding what approach to take for re-opening the state safely. Cuomo came up with a phased opening plan for the state, that would slowly open the economy over time. Regions of New York State started Phase one on May 15 and since then, the entire state has caught up to Phase four.
Phase two allowed restaurants to re-open but only for outdoor dining and at a reduced capacity. Phase three permitted outdoor dining to continue and start indoor dining at a reduced capacity. However, Phase three came with some new restrictions. Cuomo banned the sale of alcohol without the purchase of food in bars and restaurants in an attempt to lower the crowds outside businesses. Indoor dining is permitted but only at 50 percent capacity in most of the state except, New York City. New York entered Phase four in late June but since then Gov. Cuomo has made recent decisions for NYC restaurants.
Starting Sep. 30, New York City restaurants will be allowed to resume indoor dining at 25 percent capacity. However, restaurants will be required to follow strict rules. Such rules include temperature checks, required face-coverings unless seated, no bar service and all establishments must close at midnight. Gov. Cuomo will reassess guidelines after reviewing data on Nov. 11. If the rate of infection does not increase, New York City's, restaurants will be allowed to increase indoor dining capacity to 50 percent.
Luckily the governor's news will not have much of an effect on Oneonta restaurants as the guidelines still remain the same for the upstate region. Restaurants are permitted to entertain indoor dining at 50 percent capacity. However, many of the restaurants will suffer a big loss in revenue from the lack of bar service and the college's recent shutdown.
College students make up much of the local bars' revenue in Oneonta, and with the college's outbreak, students have been sent home as a result. Some of the local businesses have closed their doors for a short period of time to help stop the spread of COVID-19. Others are simply adjusting their own rules. Latte Lounge Café has paused their indoor seating and switched to takeout only services. Starbucks located in Hunt Onion has permanently closed. The Dunkin' Donuts on the west end of Oneonta only offers their drive-thru service.
The parents of SUNY Oneonta have since started a "Cookies for the Community" which will send platters of cookies to the local business throughout the town. Through the sale of t-shirts and face masks, Rachael Estrada, a parent of a SUNY Oneonta student, has been able to raise and donate 20 percent of the funds to the city. The parents also donated $3,500 in excess funds to the Otsego County Chamber of Commerce.
Only time will tell how COVID-19 will further affect the businesses in Oneonta. Hopefully, in the near future, we can see a hint of normalcy in the distance.