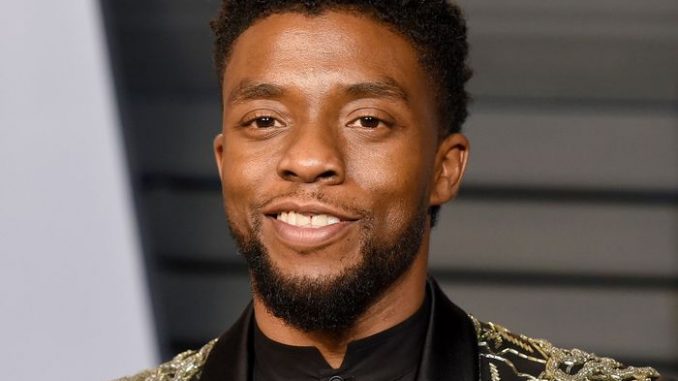 Isabelle Torres, Staff Writer |
This past week Hollywood lost one of its best actors. Chadwick Aaron Boseman, known for movies such as "Black Panther" and "42", lost his battle with stage four colon cancer at age 43. Boseman was diagnosed with stage three back in 2016 and the disease slowly progressed. This news came as a shock to many, as only close family knew of his diagnosis. The actor kept his battle a secret while continuing to work and bring us many of the films we have come to know and love.
Boseman was born and raised in South Carolina and went on to study at Howard University in Washington, D.C., where he graduated with a Bachelor of Fine Arts in Directing. He acted in multiple stage productions before going on to act professionally, making appearances on television shows such as "Third Watch" and "All My Children". It was his roles in "42" (2013)as Jackie Robinson and James Brown in "Get on Up" (2014) that took of his stardom career on the big screen. He is most well-known for his role as Black Panther/T'Challa in the Marvel Cinematic Universe (MCU) movies "Captain America: Civil War" (2016), "Black Panther" (2018), "Avengers: Infinity War" (2018) and "Avengers: Endgame" (2019).
Boseman's family shared a statement to the public on Friday evening, Aug. 28 confirming his passing: "It is with immeasurable grief that we confirm the passing of Chadwick Boseman. Chadwick was diagnosed with Stage three colon cancer in 2016 and battled with it these past four years as it progressed to stage four."
The statement went on to read, "It was the honor of his career to bring King T'Challa to life in "Black Panther". He died in his home, with his wife and family by his side." The statement concluded, "The family thanks you for your love and prayers and asks that you continue to respect their privacy during this difficult time."
Boseman's passing came as a shock to Hollywood. In response to the news, colleagues and friends poured their love and tributes throughout social media. Co-stars of "Black Panther" Michael B. Jordan and Letitia Wright paid tribute to Boseman in heartfelt messages, Jordan writing, "I'm dedicating the rest of my days to live the way you did." "Black Panther" Director, Ryan Coogler also released a tribute to Boseman, saying he was unaware of Boseman's condition while spending the last year writing "Black Panther 2".
"Because he was a caretaker, a leader, and a man of faith, dignity, and pride, he shielded his collaborators from his suffering," Coogler said. "He lived a beautiful life. And he made great art. Day after day, year after year. That was who he was."
While hosting MTV's annual Video Music Awards on Aug. 28, actress Keke Palmer started off the night with a very impactful speech commemorating Boseman: "Before we get into the music tonight, we need to talk about the devastating loss of Chadwick Boseman, an actor whose talent and passion is a true inspiration to all the fans he touched and everyone he encountered," she stated. "We dedicate tonight's show to a man whose spirit touched so many. He is a true hero. Not just on screen but in everything he did. His impact lives forever."
Boseman's career will be always be remembered by family, friends, colleagues and fans all around the world.