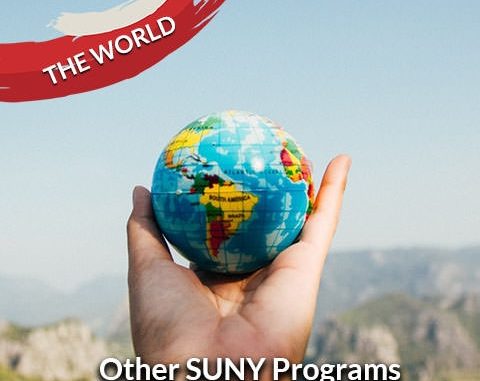 Daniella Fishman, Staff Writer |
All study abroad and exchange programs for Fall 2020 have officially been canceled by SUNY Oneonta. An email sent out on April 7 detailed the cancellations due to the school's worry that "this situation and its effects will last for several more months." After the abrupt cancellation of Spring 2020 study abroad programs, many students believed Fall 2020 to be their time to re-apply to study abroad, or that COVID-19 would subside quickly enough for them to be able to study elsewhere. With death tolls rising and many travel offices closed due to the virus, students wanting to apply to upcoming programs will have a difficult time applying for passports, visas and other grants to support them internationally.
The news came as a shock to all applicants for the Fall 2020 semester, many of which were due to get their international decisions on April 15. As of right now, Spring 2021 study abroad and exchange programs remain open, yet it is unclear if that too will change with COVID-19's unpredictable rate of change.
The first study abroad cancellations came this past March when Gov. Andrew Cuomo announced all SUNY and CUNY schools must return their students from the following countries: China, Italy, Japan, Iran and South Korea. As a result, 300 students were returned home from their respective programs and forced into a 14-day isolation period as mandated by the state.
In an address to New York State, Gov. Cuomo justified the cancellation by saying, "Out of an abundance of caution, SUNY and CUNY study abroad programs in the highest impacted countries will be suspended effective immediately… It's important that facts outweigh fear, and the reality is we are getting the testing done… so I am reminding New Yorkers that there is no reason for undue anxiety, and the general risk remains low in New York." Since that statement, though, COVID-19 has become a global pandemic, and New York has become the epicenter of the epidemic in America. Now, with thousands of more deaths and a vaccine still in the works, the coronavirus's impact is yet to be fully understood.
With the COVID-19 pandemic yet to reach its worst, this cancellation was a smart move on the school's part, but a sad one to fully accept for many students. Hopefully, those that do not have a chance to study abroad this semester will take the opportunity to apply for the Spring 2021 program.