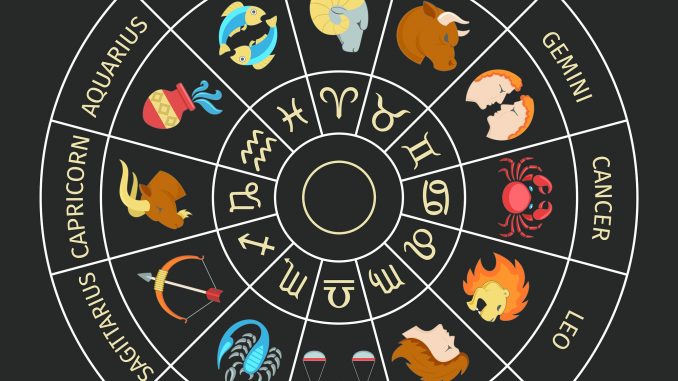 (Week of March 6)
Aries (March 21-April 19)
You tend to be your own worst critic, and you've been too hard on yourself lately. Some recent setbacks at school or work are making you doubt your own capabilities, but don't worry. Keep believing in yourself and everything will work out just fine.
Taurus (April 20- May 20)
You've been extremely busy lately, and you haven't given yourself a moment to slow down. It won't do you any good to tire yourself out, so take a break and some time to look after yourself.
Gemini (May 21-June 20)
Keep your eye out for an unexpected surprise this week. Whether it be bumping into an old friend or an old romantic partner, be prepared. Don't let yourself get flustered in front of someone you haven't seen in a while.
Cancer (June 21-July 22)
Take note of how others around you may be feeling. Remember that you have lots of people to lean on, and it's your turn to be that person for someone else. Be a good friend. They will appreciate it in more ways than you know.
Leo (July 23-August 22)
Stop caring about what others think of you. You've been letting people's words get to your head, and it's bringing you down. Remind yourself of your good qualities because they're what make you unique.
Virgo (August 23-September 22)
You may be experiencing some cabin fever. Whether you've been stuck inside working or sick, you need to take in some fresh air. Take a walk, go for a run or go biking! Do whatever you need to do to get outside.
Libra (September 23-October 22)
Some things have been distracting you lately, and now is the time to concentrate. Focus on your goals, long term or short term. Find a quiet place to focus, study or do work.
Scorpio (October 23-November 21)
This is the week for adventures! Gather your friends and visit a place you've never been to. It's a big world out there; there's so much for you to explore!
Sagittarius (November 22-December 21)
Be cautious of any big decisions this week. Don't jump into anything without thinking about the consequences. Prepare a backup plan to avoid any setbacks.
Capricorn (December 22-January 19)
Your creativity is at an all-time high. This may be the time to start a new project or finally finish one you've been stuck on. Let your imagination run wild and make the best of it.
Aquarius (January 20-February 18)
You've been worried that things won't fall into place. Don't force things! Everything will work out as it should. Believe in yourself and trust the process.
Pisces (February 19-March 20)
Difficult decisions have been frustrating you lately. Trust your gut as it's never going to lead you in the wrong direction. If you still can't come to a decision, get some insight from someone you trust.