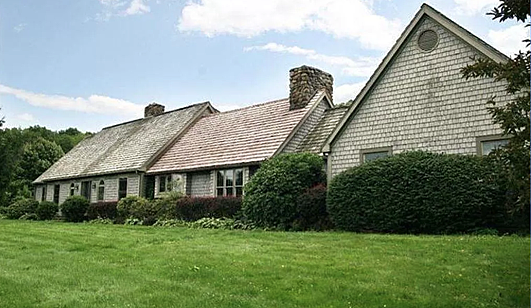 Katherine DeNinis, Staff Writer |
The most expensive home in Oneonta is currently for sale right now! Located at 848 Southside Drive, this estate, which is currently listed at around $700,000, is anyone's dream home. The original price of the estate was around $720,000. The property was designed by a master landscaper in 1990 and hasn't had any new renovations done to the property since then. Sitting on 78 acres of land, the property includes three spring-fed ponds and the best views of Oneonta, making it surprising that this home is on the market. Those who are interested in this house and love the outdoors will be happy to know that one of the ponds on the property is filled with fish. This makes for the perfect opportunity to go out and fish in beautiful Upstate New York! Best of all, if residents want to escape the countryside, this property is only a short five-minute drive from downtown Oneonta!
The house has a very rustic look on the outside, built with weathered shingles and brick. On the inside, though, the home is very modern and has a great deal of open space. The living room contains a massive, stone fireplace, which would be perfect to sit in front of in the winter months. The main bathroom is equipped with a jacuzzi bathtub, with marble counters and windows that showcase the beautiful scenery that surrounds the house. With four bedrooms, four full bathrooms, two half bathroom and a full basement, this home is perfect for a large family. Some exterior features that come with the property include a barn, patio, storage building, and if the main house wasn't enough for you, the property also comes with a guest house! Homeowners can even opt to rent out their guesthouse to those that want to temporarily experience the wonders of scenic Oneonta.
While practically no college students have the money to afford such an extravagant home,
students could potentially rent the guest house if the new owner decides to take that route. Oneonta consists mostly of student-rented apartments and houses, rather than expensive and
extravagant properties. Students that reside in areas such as New York City or Long Island would especially enjoy a relaxing night in the quiet outskirts of Oneonta. Whoever chooses to purchase this beautiful property and all of its bonus amenities will be envied by residents all over the 607.