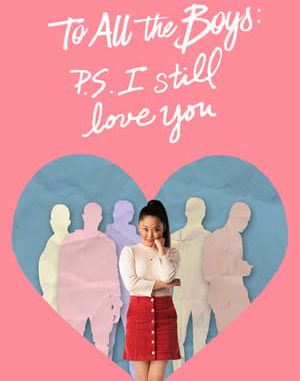 Katherine DeNinis, Staff Writer |
The sequel to the popular Netflix original, "To All the Boys I've Loved Before" movie, "To All the Boys P.S. I Still Love You" was, in my opinion, equally charming. The movie begins with the main characters Lara Jean and Peter Kavinsky still dating and going strong. Lara Jean is excited, and extremely nervous, about being in a relationship for the first time. Will she be a good girlfriend? Is Peter missing his ex-girlfriend? These thoughts are constantly running through Lara Jean's mind, even though Peter gives her no indications that he's having second thoughts about their relationship.

As the movie progresses, Lara Jean and Peter's relationship hits a few bumps in the road, like when a boy from Lara Jean's past, pops back up into her life again, making her question everything. Lara Jean and her old crush, John Ambrose, begin volunteering at the same nursing home coincidentally, resulting in the two growing closer as the weeks go on. Was Lara Jean supposed to end up with John Amrbose this entire time instead of Peter? What if John Amrbose received his letter and came back into Lara Jean's life before she began dating Peter? These are the burning questions that Lara Jean, and the audience, need the answers too, and soon.

Filled with upbeat music, corny lines and an extremely talented cast, "To All the Boys: P.S. I Still Love You" is a must-watch for everyone. Check out the movie on Netflix the next time you need your daily dose of teen romance.