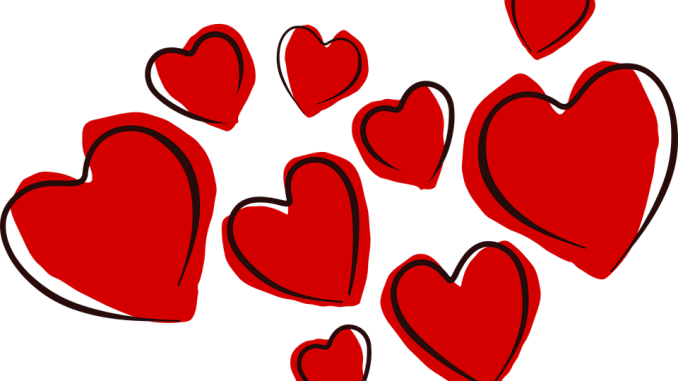 Katherine DeNinis, Staff Writer |
Valentine's Day is arguably the most romantic day of the year. For many couples, specifically celebrity couples, this is the perfect day to tie the knot and get a nice Instagram photo for their fans!

Singer-songwriter, Elton John, married German recording engineer Renate Blauel at St. Mark's Church in Sydney in 1984. John originally met Blauel while making his "Too Low for Zero" album. The couple filed for divorce in 1988 and John remarried a few years later.

In 1991, actor Dennis Quaid and actress Meg Ryan, who worked together in "D.O.A." and "Innerspace," got married on Valentine's Day. Unfortunately, the couple filed for a divorce a decade later.

In 1990, Prince met 16-year-old dancer, Mayte Farcia, outside of his tour bus. Six years later, after Garcia finished high school and worked as one of Prince's background singers and dancers, the two got married in Minneapolis. Together, they had a son named Amiir Nelson in October of 1996, but the child died a week later after suffering from Pfeiffer syndrome. The couple eventually divorced in 2000.

In 2004, rapper Lil Wayne and his longtime partner, Toya Wright, tied the knot on Valentine's Day. The two had their daughter, Reginae Carter, in 1998. Two years after their wedding, the couple split and remained amicable in order to co-parent their daughter.

In 2009, Victoria's Secret model Adriana Lima got married to NBA star, Marko Jaric, in Wyoming. The pair have two daughters together, Sienna and Valentina. In 2014, Lima and Jaric announced their separation and the divorce was finalized in 2016.

In 2015, Benedict Cumberbatch married theater director Sophie Hunter, in the Isle of Wight, in Britain. The couple now has two sons together, Christopher and Hal.

While not all of these marriages ended up working out in the long run, it's nice to see so many celebrities using Valentine's Day as the day to pronounce their love to their significant others.