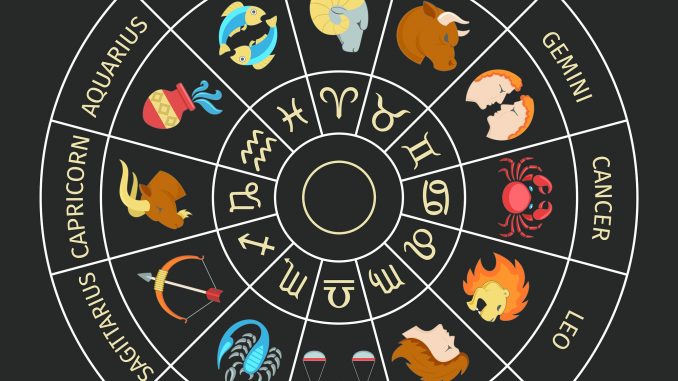 Aries (March 21-April 19)
You may have been under some pressure lately. With everything piling up, you deserve some relaxation. Put aside some time to take it easy, have fun with your friends and try not to worry about anything.
Taurus (April 20- May 20)
You may be seeking more life experience or exciting, non-routine activities. Be adventurous this week! Visit a new place or learn something new— the possibilities are endless!
Gemini (May 21-June 20)
Have some confidence in yourself! You are always boosting others' confidence and in turn forget to love yourself. Remember to acknowledge your own greatness and believe in yourself.
Cancer (June 21-July 22)
This is an exciting time for you! If you have been waiting for something— whether it be romantic, work or education related— good things lie ahead.
Leo (July 23-August 22)
Try to stay focused this week. You may find yourself spacing out at times and unable to concentrate on tasks, but you can get through it. Take some deep breaths. Everything will work out in the end.
Virgo (August 23-September 22)
Get courageous with your creativity, love and affection this week! Be free and pursue your desires without fear of restrictions.
Libra (September 23-October 22)
Try not to put off problems or tasks for later. You're getting busy, and it is not the time for procrastination. You need all the time you can get, so don't stress yourself by wasting it.
Scorpio (October 23-November 21)
You may feel like you're torn in two different directions. Some inner conflicts have been causing you to doubt yourself, but listen to your heart and believe in the process.
Sagittarius (November 22-December 21)
There might be some financial problems that have been troubling you lately. Be smart with your money and don't waste it on things you don't need.
Capricorn (December 22-January 19)
Some alone time might be what you need this week. Too many people have been draining you, and you need some time to recharge. Find a quiet place and read a book, binge watch some Netflix or take yourself out on a date!
Aquarius (January 20-February 18)
You haven't been feeling like yourself lately. You may be too stressed, and your focus is being directed towards unimportant things. Relax, re-evaluate and take this time to overcome the small obstacles that have been holding you back.
Pisces (February 19-March 20)
This could be a big week for you, but be careful before you take the big leap towards your goal. Don't leap without a net or quit without a backup plan. Think things through first.