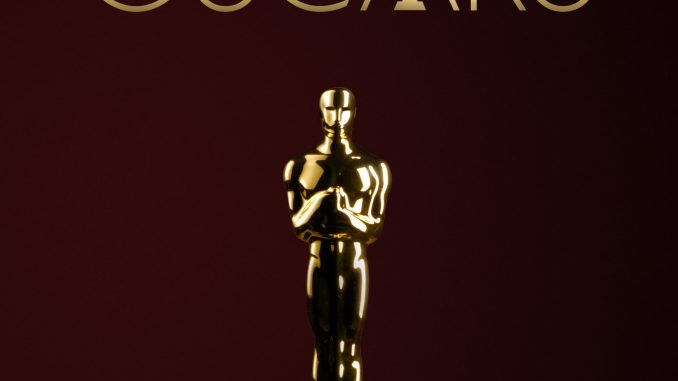 Zarina Sotero, Staff Writer |
The Oscars held their ninety-second Academy Awards on Feb. 9 at the Dolby Theatre in Hollywood, CA. The Academy of Motion Picture Arts and Sciences gave out golden statuettes for 25 categories such as Best Picture, Best Director, Best Actor, Best Actress and more. This year's Oscars was without a host once again, following the 2019 Oscars controversy when Kevin Hart withdrew from hosting the biggest night for the film industry. Nonetheless, the 2020 Oscars were unforgettable.
For the first time in Oscars history, a foreign-language film dominated the awards show. "Parasite" won four awards at the ceremony, claiming the most awards for any film of the night. The Korean film was awarded Best Picture, Best Screenplay, Best International Feature Film and Best Director, awarded to Bong Joon Ho. "Parasite" is the first film in a language other than English awarded with Hollywood's most prestigious award, beating "Ford v Ferrari," "The Irishman," "Jojo Rabbit," "Joker," "Little Women," "Marriage Story," "1917" and "Once Upon A Time… in Hollywood." This historic win comes after the #OscarsSoWhite protests in 2015 and 2016 that forced Hollywood to examine its sidelining of minorities.
This year, Netflix received the most nominations of any studio. In total, the streaming service received 24 nominations out of the 25 award categories. Netflix allegedly spent approximately 70 million USD on its Oscar campaign, which is significantly more than what most studios spend. Despite its aggressive push, Netflix walked away with only two awards: Best Documentary for "American Factory" and Best Supporting Actress for Laura Dern in "Marriage Story."
In another historic win, Taika Waititi became one of the first indigenous New Zealanders to win an Oscar. The Māori filmmaker was awarded Best Adapted Screenplay for "Jojo Rabbit." Waititi wrote, directed and starred in the film. He is the first Māori filmmaker to take home the Best Adapted Screenplay Award. Others of Māori descent who have won Oscar awards are Hammond Peek and Russell Crowe. Waititi dedicated his award to indigenous children "who want to do art and dance and write stories." He stated, "We are the original storytellers and we can make it here as well."
The Oscars had some spectacular musical performances as well. Janelle Monáe kicked off the awards show with a Mister Rogers inspired performance. She gave a high-energy performance that made up for the lack of a host for this year's Oscars. Idina Menzel took the Oscars stage for a performance of the "Frozen 2" song "Into the Unknown." Menzel was joined by Norwegian pop-star AURORA along with ten other women who play Elsa in "Frozen" musicals around the world. A surprise appearance was made by rapper Eminem, who performed a censored version of "Lose Yourself." The song won an Oscar in 2003 for Best Original Song. Other musical performances include "I Can't Let You Throw Yourself Away" from "Toy Story 4" performed by Randy Newman, "(I'm Gonna) Love Me Again" from "Rocketman" performed by Elton John, "I'm Standing With You" from "Breakthrough" performed by Chrissy Metz and "Stand Up" from "Harriet" performed by Cynthia Erivo.
The night took an unexpected turn with surprise winners and some of the biggest films walking away with next-to-nothing. No one could have predicted this outcome, but nevertheless, this year's award show was one to remember.