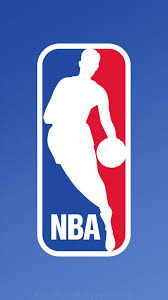 Carter Hall, Contributing Writer |
Most of the talk in the NBA for the past week has been about the NBA Trade Deadline, which took place on Thursday, Feb. 6 at 2 p.m. The deadline serves as a chance for contending teams to trade for role players they believe will help them gain an edge over the competition. For other teams who consider themselves out of playoff contention, it serves as a chance to dump salaries and save money for the free agency after the season. As the deadline approached, teams, players and fans began to hear rumors about who could be on the move. Some of the most talked about players include Clint Capella of the Houston Rockets, D'Angelo Russell of the Golden State Warriors, Robert Covington of the Minnesota Timberwolves and Danilo Gallinari of the Oklahoma City Thunder. Of those, all but one was traded by the deadline.
First to go was Houston's Capella. The Rockets negotiated a four-team trade which sent Capella to the Atlanta Hawks and brought Robert Covington to Houston from Minnesota. By trading Capella away and not getting a center in return, Houston is left playing with a historically small lineup. Many are left to question if Houston can contend for the championship playing small ball. This four-team trade also included the Denver Nuggets as well as 10 other players and three draft picks, two of which were first rounders.
Following this, there was breaking news out of Minnesota that the Timberwolves traded for D'Angelo Russell, which sent two other players to Minnesota with him. In return, Golden State received the 2014 number one overall pick, Andrew Wiggins, as well as two draft picks. This was a move many were hoping for but were uncertain if both sides could pull it off. Minnesota's star center Karl Anthony-Towns has been close friends with Russell throughout their careers, and both had sought teaming up prior to this trade.
As for Oklahoma City's Danilo Gallinari, no trade was agreed upon before the deadline, meaning he will finish this season as a Thunder. Many teams sought after Gallinari for his offensive capabilities, which includes above 40 percent three-point shooting in his last two seasons. The Miami Heat had many talks with the Thunder, but an agreement was never made.
One of, if not the most, unexpected trades of the season came from Detroit. The Pistons shipped away their All-Star center to the Cleveland Cavaliers. However, this move seems puzzling from both teams' perspectives. The Pistons received a second-round draft pick as well as two expiring contracts for their star, which seems like a poor return for the league's leading rebounder. From Cleveland's point of view, this trade brings up questions about their rebuild. After the departure of former NBA MVP LeBron James and six-time All-Star point guard Kyrie Irving, Cleveland was left to start a rebuild, drafting Colin Sexton, a young point guard. Many believed Cleveland would trade their lone star Kevin Love for young talent and draft assets. By trading for Drummond, Cleveland took on more money, which is never the goal of a team during a rebuild. This trade puts a question mark on the rebuild many thought Cleveland was about to begin.
Lastly, Andre Iguodala, a former NBA Finals MVP and three time NBA champion, found his way off the Memphis Grizzlies. Iguodala is considered a high-value veteran that can play a key role on almost any roster in the NBA. However, he became disgruntled in Memphis and vocalized his desire to leave. This did not sit well with many young players on the team, including potential Rookie of the Year Ja Morant, who got into Twitter arguments surrounding Iguodala. The Grizzlies arranged a trade which sent Iguodala as well as two others to the Miami Heat for Justise Winslow, who is an up-and-coming player still full of potential, as well as two other players. Winslow's best attribute is his ability to guard every position, which makes him a highly valued player to acquire for teams throughout the league.
Overall, the NBA trade deadline did not disappoint. Many teams were able to go out and get the player they desired while some felt they needed no trades at all. With only two months of games left before the playoffs, we will soon see who made the right choices.