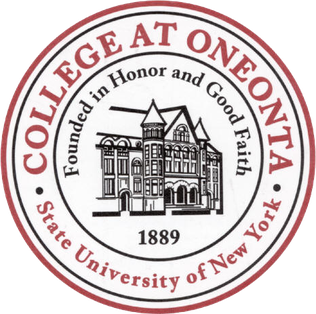 Chrystal Savage, Editor-in-Chief |
It goes without saying that the newspaper industry, as a whole, is under fire for its so-called lack of validity or relevance in modern society; this society, dominated by slews of information less than a click away at all times. While there are undoubtedly faster and easier ways to get the rundown on celebrity news or global headlines, what becomes of the developments happening within the immediate community? Local papers accommodate this very need, giving a voice to those who would otherwise be without a public platform. These sources further provide information that is accurate and of merit for the community it directly serves. Community newspapers further provide the foundation for nearly every other local outlet. Student-run papers, geared to campus communities, are no different and are rather, in fact, two of the same.
Fred Scheller, the publisher at the Daily Star in Oneonta, addressed the discrepancy between easy access and accuracy, explaining, "I hear some people say that they don't read the newspaper; they instead get their local news from other sources. The reality is, the local news comes from the local newspaper. Many radio stations and TV news outlets get their stories from the local newspaper. Most things that appear 'online' are reported by the local newspaper first. People who spread local news via Facebook most often get it from the local newspaper. Community newspapers have a newsroom that finds and reports local news. Who has the resources to replace a community newsroom?"
Scheller went on to explain that the standard for accuracy by which local news is reported within the paper setting is unmatched: "Newspapers pride themselves on accuracy. A story will not be printed until we [at the Daily Star] have at least three verified sources. You see the untruths that currently appear online, can you imagine how distorted news would be without newsrooms?" The amount of time and research done in examining, comparing and ultimately compiling source information is extensive. Properly vetting sources against rumor presents so many obstacles within itself.
Dr. Gayane Torosyan, an associate professor and former department chair of the communication arts department at SUNY Oneonta and a self-proclaimed life-long journalist, explained during a comical anecdote that she herself had been the victim of regurgitating what appeared to be fact-checked reporting. The internet is an amazing resource, filled with information, however, in this particular instance, Torosyan found herself identifying with Michelle Obama over an allegedly shared doctorate degree. Michelle Obama has yet to earn a PhD, but Torosyan explained, "Why would I think to vet the information in my newsfeed before reposting it?" We can educate ourselves solely online if we so wish, but are we in fact educating ourselves at all? And even then, what about the local stories that don't flood our social media timelines? The stories that affect our lives day in and day out, whether we know it or not.
Matthew Avitable, an adjunct professor of history here at SUNY Oneonta and the publisher of the Mountain Eagle & Schoharie News, a local paper that covers news in surrounding counties, echoes Scheller's sentiments, explaining that "the local press is essential for understanding the character of an area and details of its culture, politics and social life. The work of citizens working with local press organizations leads to more participation in government and a more informed electorate, locally," and the same can be said for the relationship between students and their engagement with the media sources intended to serve them. But how do we revive a so-called "dying" medium?
Traditionally, local papers need to be purchased in-store. Otherwise, a recurring subscription for online access is often required. With student newspapers, however, this is not the case. Student newspapers provide free, relevant and local news, geared specifically towards the betterment of the campus and surrounding community. Its importance cannot be overstated. Although the State Times is fortunate enough to receive funding from the Student Association annually, it has recently come to light that future, already tight budgets may not be so generous as the medium's relevance is perceived to be dwindling.
Newspapers, student-run newspapers in particular, operate on notoriously low budgets. Still, there remains a push to cut back on necessary spending. This ultimately limits the number and quality of the issues published, lending to an ultimate decline in the medium's audience. Because our paper offers paid experience, a tight-budget requires cuts to content, and thus, the paper becomes increasingly irrelevant to the community we aim to engage.
The State Times was founded in 1945 and previously contained a multitude of additional sections and paid positions. As finances have been cut, so have the comics, the color and newspaper style prints, the original photography, business reviews, coupons and so much more—all of the things that keep people coming back. A newspaper that is more expansive, allows for multiple sections, multiple pages, multiple editors, so on and so forth undoubtedly presents itself with greater quality, but it further engages audience members and encourages them to come back time after time.
Despite narrow margins, the State Times has been fortunate enough to enter an agreement with the Daily Star for publication. This agreement has allowed us to generously increase the number of pages, and thereby sections included within each printed issue, while further helping us achieve the standard 10-issues-per-semester schedule that was previously terminated as a result of narrow budget parameters.
There is no greater ally to students and students' issues than a printed media source run by students themselves. Newspapers exist to expose the truth—the good, the bad, the ugly. "I don't believe people understand the impact of the community newspaper," Scheller explained. "They get our information every day and don't even realize it. But they will if we disappear."
Help us reach a wider audience. Help us serve the community. Help us cater to the student body and issues that affect us all on campus. Help us remain relevant. Help us to best fulfill your needs. Please reach out to the [email protected] with your ideas, feedback, inquiries, and/or contributions. Story meetings take place on Tuesday evenings at 5:30 p.m. in the State Times office located at 5B in Hunt Union, and are open to all Student Activity fee paying members of the campus community. Come let your voice be heard. Send us your hardships, send us your celebrations; the student newspaper is here to serve you! We are dedicated to keeping you (and ourselves) up with the times—help us to keep our promise!