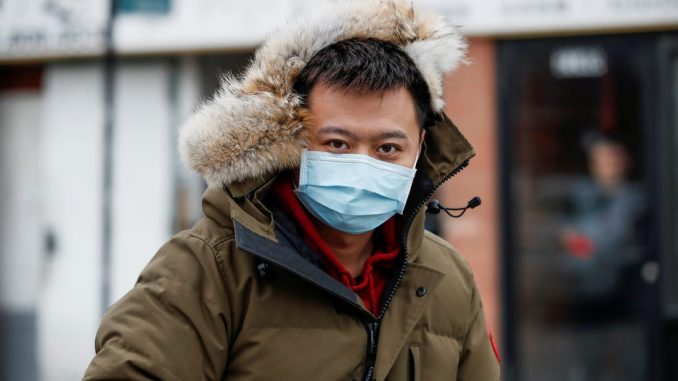 Katherine DeNinis, Staff Writer |
In late December 2019, a new strain of the coronavirus emerged, causing panic across the world. The coronavirus, despite its alarming name, is the same type of virus that causes viral illnesses such as the common cold and pneumonia. This type of strain is notorious for its ability to easily spread from person-to-person, making it difficult to contain. People who have compromised immune systems, such as the elderly or those who are already ill, are at a higher risk of serious complications if they were to contract the virus.
Experts are stating that the outbreak most likely started at a seafood market in Wuhan, China and was originally caused by contact between animals to humans. Those living in the epicenter of the epidemic have been cut off from the outside world and are urged to stay inside their homes to avoid further spreading the virus. To try and contain the spread of the coronavirus, massive travel bans have restricted travel in and out of China. According to CNN, the United States imposed a 14-day travel ban on all visitors from China on Friday.
The winter months are notable for being the time when illnesses, both bacterial and viral, hit the hardest. According to the Center for Disease Control and Prevention (CDC), between 9.3 million and 49 million people in the United States alone become ill from the flu every year, and most adults get about two to three colds a year, rendering this a dangerous time for a virus of this magnitude to cultivate.
Last week, the Broome County Health Department announced that they tested two adults in the area who were suspected of having the virus, the two having recently returned from a trip to China. Thankfully, the test results came back negative. Broome County, which includes the city of Binghamton, a county that is only less than an hour drive from Otsego County, making these potential coronavirus cases come very close to Oneonta. According to WBNG, a local television station, no additional people in the Broome County area are being tested for the coronavirus. There have been no confirmed cases of this coronavirus in New York state.
As of Feb. 3, the BBC reported that there are over 17,000 confirmed cases of the coronavirus around the world, and over 200 deaths in China. Twitter and Facebook users have been expressing their concerns about how quickly the virus has been spreading.
In order to stay safe against this spreading virus, make sure to always wash your hands and stay away from people who are displaying flu-like symptoms, especially if they have recently visited China.