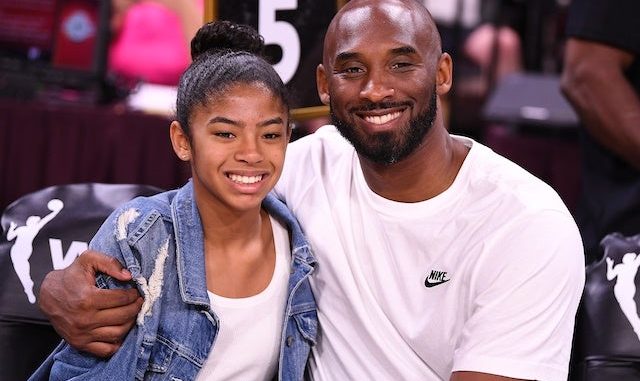 David D'Annibale, Contributing Writer |
Early Sunday morning in the mountains of Calabasas, California NBA legend Kobe Bryant passed away alongside his 13-year-old daughter, Gianna, and several others after their helicopter crashed. Bryant's tragic death has the entire nation coming together to mourn the loss of one of the greatest basketball players of all time.
Bryant was picked up by the Charlotte Hornets in the first round of the 1996 draft then traded to the Lakers, just 15 days later. He would make history in 1996 as the youngest player to make his debut in the NBA at the time, and spent his entire 20-year career with the Lakers. During his time with the Lakers, Bryant would become an 18-time-all-star and a five-time NBA Finals champion which included two finals MVP awards. Bryant would also make the all-NBA First Team All-Pro 11 times and nine-time NBA All-Defensive First Team. Outside of playing for the Lakers, Bryant represented Team USA in the Olympics, leading them to gold medals in 2008 and 2012. Many remember the remarkable plays and accomplishments Bryant made on the basketball court but his legacy will continue to be remembered off the court as well.
Bryant made major contributions outside the game of basketball. Throughout his time in the league and during his retirement, he supported several charities and 14 different causes. One of which was the After-School All-Stars, a national children's charity that provides after-school programs to 72,000 inner-city kids. Bryant was the official ambassador for this charity. Other charities Bryant supported included Aid Still Required, Cathy's Kids Foundation, Kobe and Vanessa Bryant Family Foundation, Make-A-Wish Foundation, Stand Up To Cancer, and Vijay Amritraj Foundation.
Bryant and his daughter Gianna were publicly honored by many professional basketball teams following the news of their deaths. NBA teams started each possession by taking 24 second violations and eight second violations to honor Bryant who wore both the numbers eight and 24 during his time playing for the Lakers. Some players like Trae Young honored Bryant by wearing his number on the back of their jerseys. During the UConn Women's game, the team honored Gianna Bryant by leaving a UConn jersey on one of the seats with her name on the back. Bryant impacted the lives of many people around him and is survived by his wife Vanessa and his three daughters Bianca, Natalia and Capri.