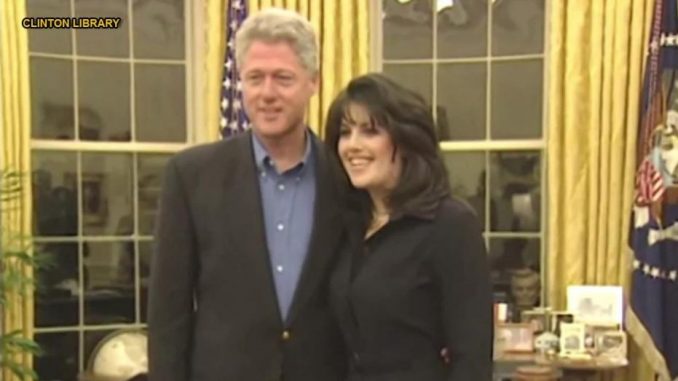 Anna Hintzsche, Contributing Writer |
Monica Lewinsky is a woman who found herself under the scrutiny of the entire American public in the late 1990s because of her affair with Bill Clinton during his presidency. Despite the undeniable struggle the scandal put her through, Lewinsky has done her best to make something positive come out of it. Her latest endeavor is a new documentary that looks at things from a different perspective.
Documentaries are nothing new to Lewinsky; she's had parts in "The Clinton Affair" (2018), "Washington in the 90s" (2018), "The Presidents' Gatekeepers" (2013), and "America's Book of Secrets" (2013). This latest documentary, titled "15 Minutes of Shame," has been picked up by HBO's streaming service, HBO Max, and is going to share Lewinsky's and others' stories about the "public shaming epidemic in our culture and explore our collective need to destroy one another," according to an HBO press release. With the help of director and co-producer Max Joseph, the documentary is going to look into the American obsession with public shaming from a social and psychological perspective. Lewinsky has been extremely open about her experiences with shaming and bullying; her cameos in prior documentaries feature interviews and stories about her experiences with public shaming. She has also interviewed with John Oliver and been featured on "Saturday Night Live," allowing herself to look back at what she's gone through.
Joseph has experience with the success of public shaming, having worked on MTV's "Catfish," which is currently airing its eighth season. "Catfish" puts those who have falsified their identity online out into the public view, and Joseph worked on the show for seven seasons. Having such close experience with both people who have been publicly shamed and actually committing the act itself, Joseph is a very good choice to create a documentary looking into the topic.
The documentary does not yet have an air date, but certainly has potential for success. It will be interesting what Lewinsky and Joseph bring to the table with why we as Americans have such an obsession with public shaming. It will be interesting to see what else Lewinsky comes up with in the feature, being that she is currently working with Ryan Murphy of American Horror Story and American Crime Story.