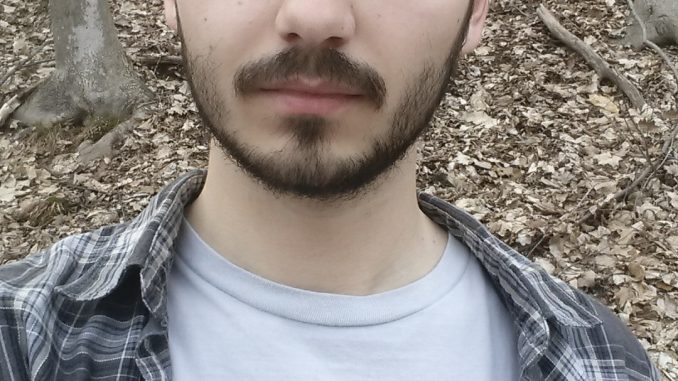 Talia Bautista, Contributing Writer |
Alan Stevens is a junior at SUNY Oneonta majoring in mass communications. He joined WONY in the fall semester of 2018 and began hosting "King Baby Alan: The Show" last November.
When Stevens learned about WONY as a freshman, he at first was intrigued to join but didn't because it seemed daunting. As he became friends with more people at SUNY Oneonta, he ended up becoming a figure in the music scene by going to house shows and befriending artists. Soon enough, Stevens met people who were part of WONY, and they wanted him to join, thinking he would have a good show. Stevens even sat through a couple of shows on the station as a guest before joining.
Last semester Stevens finally decided to give WONY training a shot to see where it could go. He notes that it was intimidating, but he ended up completing his training and passing the tests. He immediately began to plan out his own show. At first, Stevens didn't know what to call it. Alec Feldherr nicknamed him "King Baby" as a unique moniker within their friend group. The show name formed as a throwaway title while bouncing ideas around with another friend, Jonah. He was the one who convinced Stevens to use that name.
Music was one of the only things Stevens said he ever really cared about throughout middle school and high school. His show's playlists revolve around what he's listening to throughout the week. One show could be about punk, while another could consist of electronic music. At first, Stevens was playing a ton of different genres, doing the sonic equivalent of throwing everything at a wall to see what sticks; but now he usually focuses on one genre per show. Stevens also plays Top 200 music, as well as local acts.
Stevens notes, "Joining WONY was one of the best decisions I've made at Oneonta. The club is filled with so many wonderful people. It's also the only club that took me in with gigantic, open arms. The amount of work and dedication you put into it pays off tremendously as well."
Listen to "King Baby Alan: The Show" every Tuesday from 6 p.m. to 8 p.m. on wonyfm.com or the tune in app!
Interested in joining WONY? Contact Angie, our Training Director at [email protected], and don't forget to Keep It Locked!