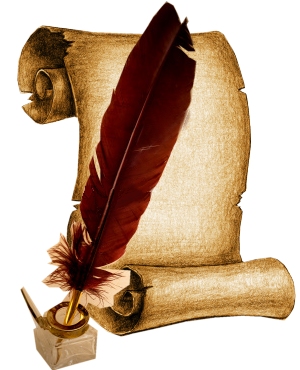 Jessica Kennedy, Contributing Writer|
Saturday, April 6 marked the tenth annual SUNY Oneonta New Critics conference. This event was held in Morris Hall on campus from 9:30 a.m. to 4:20 p.m. and was organized by Dr. Bianca Tredennick and Dr. Konstantina Karageorgos. The conference hosted undergraduate literary critics from SUNY Oneonta, Hartwick College, Marymount Manhattan College, and Columbia University. There was a total of seven panels and a keynote address by Professor Sharon Marcus of Columbia University.
The panels included topics of philosophy and literature, urban fantasy, identity/coloniality/hybridity, gender/genre and authorship, race and representation, a roundtable about Charlotte Mew's "The Farmer's Bride," and a roundtable discussing social justice in Harry Potter. In these panels, the student presenters read aloud their essays of literary criticism and answered questions from the audience when they were finished.
The keynote speaker, Dr. Sharon Marcus, gave an hour-long talk on celebrity culture and how it differs between genders. This esteemed guest has recently published a book titled, "The Drama of Celebrity." In the address she discussed some points covered in her book which include the ways celebrities are viewed by the media through the representation of their fanbase as obsessed teenage girls. She also notes the way regular audiences also double as critics of famous people and show their support/criticism through scrapbooks, fan mail, and newspaper and magazine articles.
Dr. Marcus showed examples of these modes of fan contact with the celebrities and noted how fans double as critics. A notable piece of her discussion was documentation and representation, and lack thereof, of female celebrities since the 19th century by the media and male celebrities. Dr. Marcus also brought up the point that women celebrities work harder to get appreciation because of the critics arguing that instead of getting their fame by talent, they get it because of natural beauty, male support, and self-promotion.
As a whole, the 2019 New Critics Conference at SUNY Oneonta was a success. The presentations of the panelists and the keynote speaker were informative and intelligent and garnered support from the professors, students, and family.