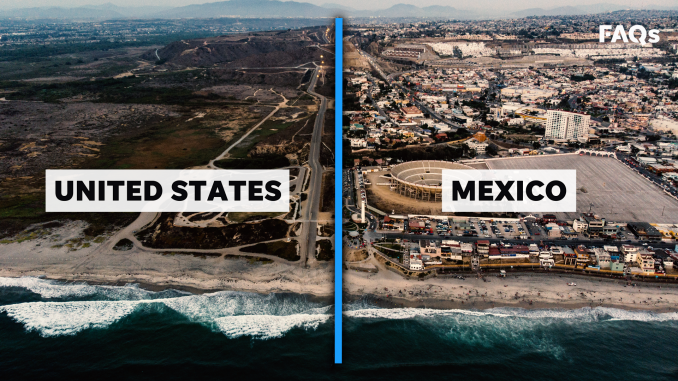 Maggie McCann, Contributing Writer |
If you take a look at America's southern border, you'll see women and children sitting in cages, desperation on their faces in anticipation of the summer's deadly heat and border patrol officers treating refugees like prisoners. A "gut-wrenching" sight as described by Montana Sen. John Tester.
The situation at the United States-Mexico border is worse than it has ever been, and the Trump administration saw it coming and decided not to act. An influx of refugees entered the southern border trying to escape the lethal summer heat and they certainly did. The New York Times reports that in the last week of March, "El Paso reached up to 400 percent of its capacity in the largest influx of migrants to the United States in years." Similarly, the Times reports, "In McAllen, Tex., the Border Patrol's processing center was holding 2,200 migrants on a recent day, well over the facility's capacity of 1,500."
This severe influx of migrants was more than expected and rather than prepare for it, the president implemented new measures to discourage asylum seekers. The president's measures included making some asylum applicants wait in Mexico for their decision, further restricting entry. The president did this rather than plan for the influx by developing more facilities causing citizens to seek asylum in America.
In response to the crisis, Secretary of Homeland Security, Kirstjen Neilson said, "The system is in free-fall. The Department of Homeland Security is doing everything possible to respond to a growing humanitarian catastrophe while also securing our borders, but we have reached peak capacity and are now forced to pull from other missions to respond to the emergency."
With capacities reaching nearly 13,500 people the southern border is in a full-on crisis. Kevin McAleenan, the commissioner of Customs and Border Protection, said, "A high number for us is 4,000. A crisis level is 6,000. Thirteen thousand is unprecedented." Border patrol recently reported they apprehended 400 people in five minutes in the El Paso area of the border, a current hot spot for asylum seekers.
Border Patrol is bringing in more officers every day and even asking the Pentagon for more assistance. The president has also recruited active-duty troops to patrol the southern border. It is becoming painfully obvious that a wall along the US border will not deter migration from the south. People continue to make their way north on treacherous and deadly journeys only to turn themselves in to Border Patrol officers.
Ramiro Cordero, a veteran Border Patrol agent, said "Congress needs to change laws, get rid of loopholes […] If we're allowed to enforce immigration laws and return people to their country of origin, I guarantee you this would stop."
The Trump administration shows signs of deterring from their stance on a full border wall, no matter how ineffective it sees.