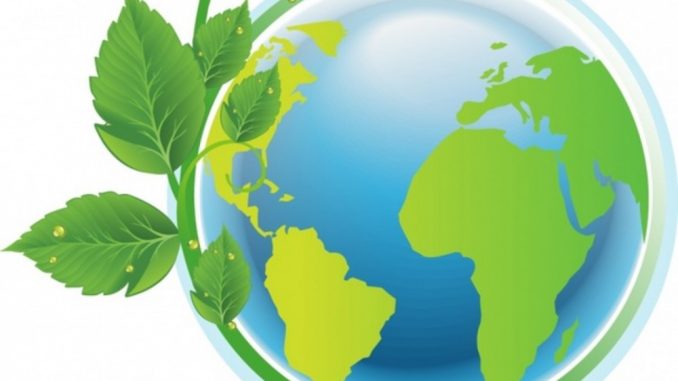 Maggie McCann, Contributing Writer |
Students can expect to see acts of environmental activism all over campus during the week leading up to Earth Day. In preparation for Earth Day, on April 22 the Environmental Science Club (ESC) is hosting their annual Green Dragon week; a week of environmental awareness and education.
To kick off the week's events an all-day campaign begins on Monday, April 15 in the Marketplace and Red Dragon Outfitters where no plastic bags will be distributed, encouraging students to opt-in reusable, environmentally friendly alternatives. Students can also find reusable shopping bags for rent from their dorm's front desk at any time throughout the year.
Additionally, on Monday, from 11 a.m. to 1:30 p.m., ESC will lead "College Camp Clean-Up" an event made to clean up litter and waste around Oneonta's College Camp. Those interested in the event can meet up in Hunt Union at 11:00 am on Monday. The next event is a screening of "Chasing Coral," a Netflix documentary highlighting the issue of the disappearance of the ocean's coral reefs. The film follows the three-year journey of "A team of divers, photographers and scientists" who "set out on a thrilling ocean adventure to discover why and to reveal the underwater mystery to the world." View the documentary with ESC in IRC 5 from 4 p.m. to 7:00 p.m.. Directly following the screening is a clothing repair event in the Human Ecology building hosted by Oneonta's Revival of Apparel Club.
During the rest of the week, there are over a dozen exciting and impactful events including a discussion on Tuesday at 6:30 pm in IRC4 titled "climate change: a communication problem."
While walking to class, students can stop by the Schumacher Quad where several tables will be set up including A Botany club "tree table" from 10 a.m. to 3 p.m. on Tuesday and a "green commute" table at 9 a.m. to 11 a.m. where if you "green your commute" you'll receive free coffee and snacks.
On Thursday, April 18 students can expect to see different "student research and creativity" events throughout campus. Also, on Thursday, Alpha Phi Omega a National Service Fraternity will be hosting "wands for wildlife" in Hunt Union where they'll be giving students an opportunity to "donate old mascara and toothbrushes to remove bugs off the fur of animals."
On Friday, April 19 there will be a "Farm Sanctuary Webinar and Vegetarian Soup Bar" taking place in Morris Hall's Otsego Grille at 1 pm. Here students can listen to a webinar from Ben Araya, a worker at the farm sanctuary. According to the office of sustainability, Araya "will be providing information on the importance of the farm sanctuary and the cruel treatment of factory farming." There will be vegetarian soup provided at this event as well. Lastly on Friday at 3p.m. in the President's Garden (CME great room in the event of rain) students can attend "eco-concert and crafts," a concert which the Office of Sustainability says consists of "an acoustic music show, involving limited energy use, and an environmental craft that the audience can partake in, while listening to the music."
Oneonta's Green Dragon Week is a great way to get involved on campus and earn lead credit while also actively enforcing and participating in environmentally friendly activities.