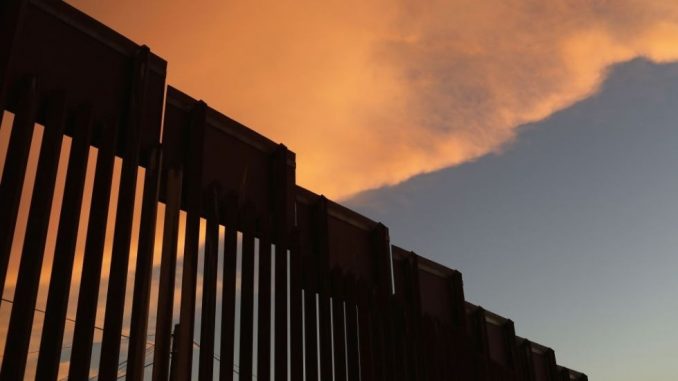 Casey McShea, Staff Writer |
Last week, the House of Representatives failed to override President Donald Trump's first veto on a congressional resolution that would block his national emergency declaration. The vote was 248-181, not fulfilling the two-thirds majority needed. Only 14 Republicans joined Democrats to vote to overrule the president, despite Republicans in both chambers joining Democrats weeks ago to pass the resolution disapproving of Trump's national emergency.
In response to the failed vote, Trump tweeted, "Thank you to the House Republicans for sticking together and the BIG WIN today on the Border. Today's vote simply reaffirms Congressional Democrats are the party of Open Borders, Drugs and Crime!" White House spokesman, Hogan Gidley, also said in a statement: "Today, Congressional Democrats attempted to block the president's National Emergency Declaration – they failed. Democrats continue to ignore the reality that our pourus southern border is a magnet for illegal immigration, child smugglers, human traffickers, drug cartels, gangs, and many other criminals. This national security and humanitarian crisis endangers every American and cannot be described as anything other than a National Emergency."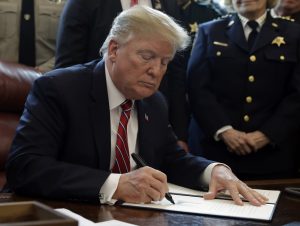 Trump declared a national emergency back in February after a record-long 35-day government shutdown in order to unlock billions of dollars in federal funding for his long-promised wall on the southern U.S.-Mexico border, overriding Congress after lawmakers refused to meet his multi-billion dollar request for border wall funds. The national emergency would give the president the power to take taxpayer dollars from other budgets to pay for a border wall construction.
Democrats and Republicans alike criticized the move. Republicans were split on the issue, some fully backing Trump and others cautioning that allowing an emergency declaration now would set a precedent for future presidents to do the same. Democrats in the House did not expect the veto to be overridden, according to House Speaker Nancy Pelosi. She said that the point of the vote was to make it clear that the new Democratic-controlled House will not tolerate the president's insistence on the need for a border wall.
"The House and Senate resoundingly rejected the president's lawless power grab, yet the president has chosen to continue to defy the Constitution, the Congress, and the will of the American people," Pelosi said in a statement. "Whether we can succeed with the number of votes is not the point. We are establishing the intent of Congress."
Democratic lawmakers still have the opportunity to reintroduce the resolution in six months, and have not ruled out the possibility. They would attempt to use other legislative options to block the president's efforts to take as much as $3.6 billion in military construction funds for the wall. California, New York, and 18 other states have filed a lawsuit challenging Trump's national emergency declaration, but the government has yet to reply to them.
"President Trump can't take taxpayer dollars to build his wall without Congress' permission," said California Attorney General, Xavier Becerra, a former congressman. "The 20 states standing with us in court are ready to fight long and hard to stop his fabricated emergency in his tracks."