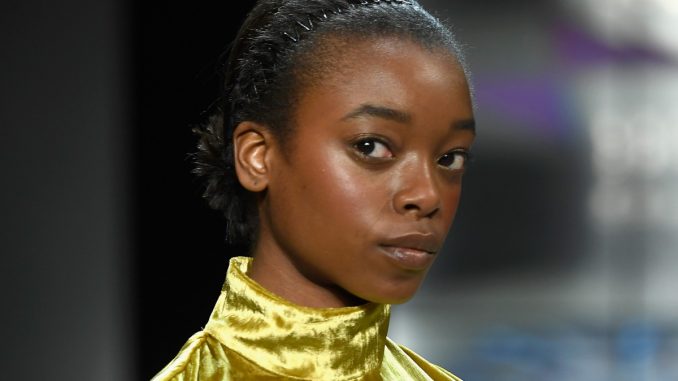 Casey McShea, Staff Writer |
A number of black actresses took to Twitter last week to call out Hollywood for not hiring more hairstylists able to properly style their hair. Many actors shared their frustrating experiences under the hashtag #ActingWhileBlack.
Yvette Nicole Brown, who starred in NBC's "Community," shared that many black actresses, including herself, come to set with their hair already done so that they ensure it's styled properly. She wrote, "Most black actresses come to a new set w/ their hair done (me) or bring their wigs & clip-ins w/them. It's either that or take a chance that you will look crazy on screen. Many of us also bring our own foundation. One too many times seeing no shade that matches you will learn ya!"
The conversation began when Teen Vogue released an article that addressed Olivia Anakwe's experience at Paris fashion week. The model took to Instagram to voice her concern with her backstage experience, posting two videos of black stylists tending to her hair with the caption, "Black models are still asking for just one hairstylist on every team no matter where your team is from to care for afro hair. I was asked to get out of an empty chair followed by having hairstylists blatantly turning their backs to me when I would walk up to them, to get my hair done."
She further described her experience detailing an instance in which one stylist attempted to do her hair but "pulled at [her] edges relentlessly," then resorted to asking models if anyone knew how to do cornrows properly. Anakwe further pushed her point that black stylists are taught and required to know how to work with all different types of hair, so "why does the same not apply to others?"
"I was ignored, I was forgotten, and I felt that," Anakwe wrote. "Unfortunately, I'm not alone, black models with afro texture hair continuously face these similar unfair and disheartening circumstances. It's 2019, it's time to do better."
Many other black actors and actresses chimed into the conversation, including "Timeless" actor Malcolm Barrett, who said that in his experience, "most black actors get their hair cut or styles outside of set, often at their own expense." Singer and actress Melinda Doolittle mentioned bringing her own trunks of hair and makeup supplies to set to avoid "the inevitable look of panic when I walk in the door." Others have pointed out that they have had to convince directors of an easy hairstyle their character should have, in order to avoid the hassle of stylists not knowing what they're doing. Certain projects don't allow actors to do their own hair because of unionized teams, which then creates a problem when stylists don't know how to work with natural black hair.
Actress De'Adre Aziza tweeted a shout out to her black hair stylist, Lawanda Pierre, writing, "Thank God for my on set hairstylist. They're out there, Hollywood simply had to care enough to hire them."