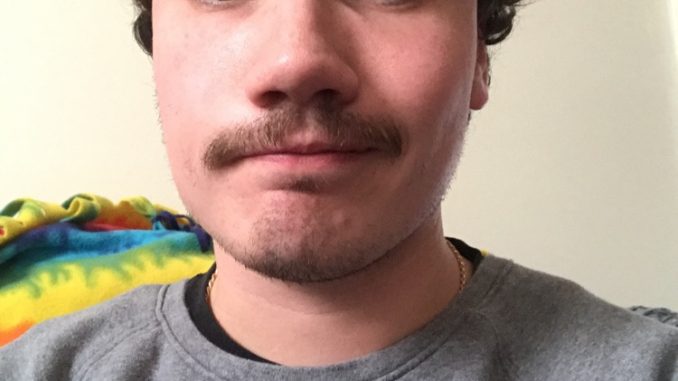 Talia Bautista, Contributing Writer |
Greg Johnson is a senior at SUNY Oneonta and joined WONY 90.9fm in the fall of 2018. He is a music industry major with a minor in audio production who hosts "Peg Leg's Pirate Radio" every Wednesday from 12 a.m. to 2 a.m. on WONY. Johnson grew up listening to local rock and heavy metal stations as well as some avant-garde public stations near him, greatly influencing his show. He details that he has always enjoyed listening to a variety of music genres, so he figured it would only make sense to broadcast a variety of music. Johnson is new to radio broadcasting and notes that he does not have a lot of experience, but he really enjoys it and is learning a lot from being a part of WONY and having his own show. Pirate Radio isn't a very structured show as Johnson will usually play whatever music he is currently into; however, he tries to organize each week by themes. Johnson usually plays punk and hard rock but often feature electronic, jazz and folk music during the show. He is also planning on having local bands and artists from his hometown come on the air to discuss their new music and other topics.
Greg notes that he wants the show to be a place where anyone can tune in and enjoy some late-night music and interviews and have a more unique experience than they could just while streaming music. He describes how he is often up late at night, so having his show at these late hours made sense. He states that "I know it can get boring when its late so I hope the show can bring some entertainment and fun to those who need it".
Tune in to "Peg Leg's Pirate Radio" every Wednesday from 12 a.m. to 2 a.m., and don't forget to Keep It Locked!