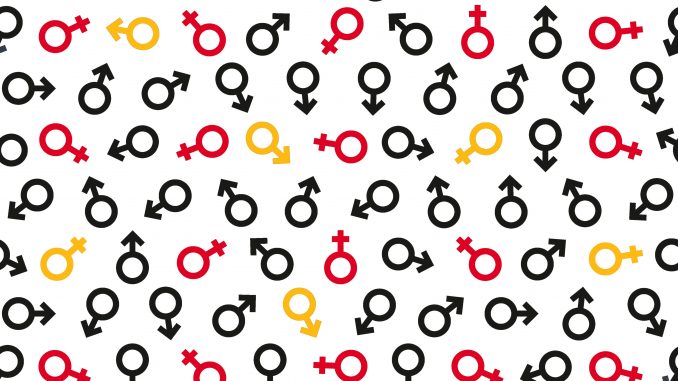 Katie Hebert, Staff Writer
Thursday, February 7 kicked off the Spring 2019's series of the Gender Out of Bounds seminars, presented through the Women's & Gender Studies department.
Dr. Shahin Kachwala, the newest faculty member in the department, presented the semester's first talk in discussing research from her dissertation: "Remembering Revolutionary Pasts: Militant Women, Indian History, and Hindi Cinema." She opened her presentation with describing important parts of Indian history, such as the colonialism of the country in 1857, when the British Crown took rule. In 1885, In the Indian National Congress was established, which made space for sediments of nationalism. In 1947, India gained independence. By identifying the history of India, Dr. Kachwala acknowledged that the country neglects the revolutionary violence of its past, and pushes forth a ideal of "Gandhian Non-Violence", inspired by the theories and beliefs of Gandhi surrounding civil disobedience.
Through this analysis of perception of India's revolutionary past, Dr. Kachwala emphasized that Hindi cinema perpetuates this lens of "thriller nationalism," as it gains box office success and erases the collective political action of the revolutionary movements. She used two films, both with different production styles and budgets, to explore the history, how it is presented, and how women in revolutionary roles are represented in media through gender roles and sexualization.
 The first movie, "Chittagong," which came out in 2012, is a lower budget film with a diasporic director that describes the historical event of the Chittagong Armoury Raid of 1930. The story follows Masterda Surya Sen, who leads a school to take over the Empire of the British rule. While another school teacher, Pritilata Waddedar, joins the revolution, she and Masterda Surya Sen's relationship evolves into an "ostensible love story," as Dr. Kachwala described. When Masterda dies, his death ends up propelling her death, in which Pritilata dies by suicide. While being a historical film, Dr. Kachwala describes how "Chittagong" creates this romantic dynamic, representing women revolutionaries as only having emotional ties to their cause due to their male counterparts, without their own political agency.
The next film that Dr. Kachwala analyzed, "Rang De Basanti," is a Bollywood production that came out in 2006. While the main plot is set in contemporary India, the main characters in the film reenact historical events from 1920s. The group doesn't have a huge awareness or connection to the history, until a friend dies in such retelling. Sonia, the only woman in the group, mourns the death of her fiance, which is the cause of an awakening of radical ideology. Dr. Kachwala presented this as a framing of a gendered relationship to a husband/spouse. While she convinces the others to avenge his death, the motive of this revolutionary act moves away from a political commitment. Because motives in this film and films like it become "individualized," as Dr. Kachwala said, "we don't get the larger picture of these greater narratives."
Dr. Kachwala emphasizes the role that films having with how we think of historical events, based on how media frames the past. She points that these films, and many other like it, position a certain type of "masculinity to be devoid of radical politics", and in turn, undermines and "domesticates a militant femininity," as she said in the talk. She questions what gets included as history, as India's discomfort with violence is evident in how films flatten to create a story that is sellable. As Bollywood and the Indian government gain the perspective to push forth a sense of nationalism, the stories of colonialism and revolution get altered.
The Women's and Gender Studies Department defines the Gender Out of Bounds series as "Cross-Disciplinary Conversations About the Unexpected, Surprising Ways That Gender Matters in Our Diverse Fields", in which it represents "the unexpected, even surprising ways in which we approach questions of gender and sexuality from diverse fields of study." The series presents multiple talks every semester from faculty in the department and in corresponding departments across campus.The Women's and Gender Studies Department also will begin having a major, going live Fall 2019, after many years of just having the field offered as a minor. The department is located in Schumacher 210.